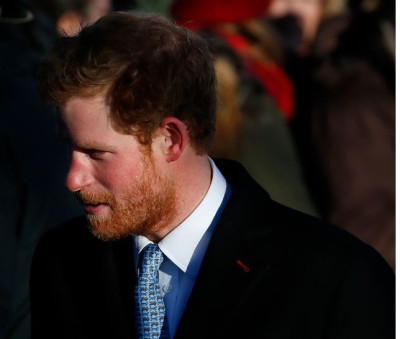 Prince Harry has been reportedly ordered to shave off his beard by the Queen.
According to The Sunday Express, the 87-year-old monarch "intensely dislikes" his new ginger facial hair and expects him to remove it "sooner rather than later". However, the 29-year-old was allowed to keep his whiskers till his girlfriend Cressida Bonas would see them.
"The rest of the family liked it and were taking the mickey, especially his cousin Zara who dubbed him 'Prince Hairy'," a royal insider revealed.
"But the Queen soon let her displeasure be known. She doesn't mind royal men growing beards when they are away in the Armed Forces or out in the wilds like Harry was in the Antarctic, but she expects them to be clean-shaven when they get home," the source added, "Royal staff are not supposed to grow beards or moustaches and she probably thinks it is difficult to enforce that rule when her own grandson has a beard."
"Harry doesn't like to upset the Queen and will probably shave it off soon but he is still a bit of a rebel and he wasn't going to remove it straight away."
"He wanted to show it off to Cressida first and see what she thought of it," the insider said.
Prince Harry, who is third in line to the throne, was spotted with the beard last month while on his Walking With The Wounded charity trek to the South Pole.
"It[facial hair] is frowned upon," one member of the Buckingham Palace staff said, "You are told not to grow a beard or moustache and that comes from the top."
"It would not go down well if you tried it on. The Queen thinks they look scruffy and are inappropriate at work," the source added.