Donald Trump may have been subject of much derision and scandal since being elected as the United States' 45th president, but the White House have seemingly succeeded in having a racehorse was named after the billionaire businessman changed – yet the ignominy continues for the commander-in-chief. The National Horseracing Authority (NHA) has stepped in to demand that a horse named President Trump be rechristened – but this might not be the best news for The Donald.
"Unfortunately, with Donald Trump being president, the opinion of the NHA is that the name [President Trump] has now become problematic," Samantha Dames said, according to the Racing Post. Attempts to submit the name Potus, an acronym for President of the United States, have also been rejected. We unfortunately cannot allow Potus as management feels that name is too controversial," she added.
Cape Town-based trainer Justin Snaith, head of the Snaith racing stable, has attempted to come up with a contingency plan however and the suggestion of Fake News – a term made infamous by Trump during efforts to dismiss reports linking him with Russia – looks set to be accepted. The name President Trump had initially been accepted prior to the US election result last November, before being forbidden. "Maybe they had a complaint from the White House," said Snaith's brother Jonathan.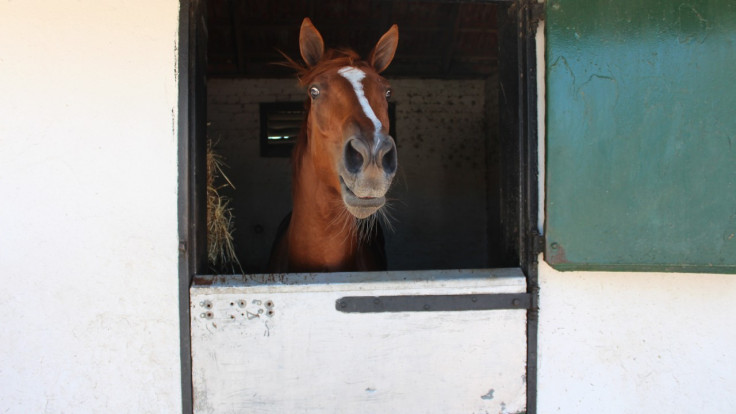 The unraced two-year-old achieved global notoriety after being gelded for poor behaviour – an act which created headlines around the world. "President Trump was very vocal and would not focus on his work," explained Justin Snaith. "I found him to be extremely stubborn. I considered blinkers and a tongue-tie but he was so unmanageable that I had no option but to geld him."