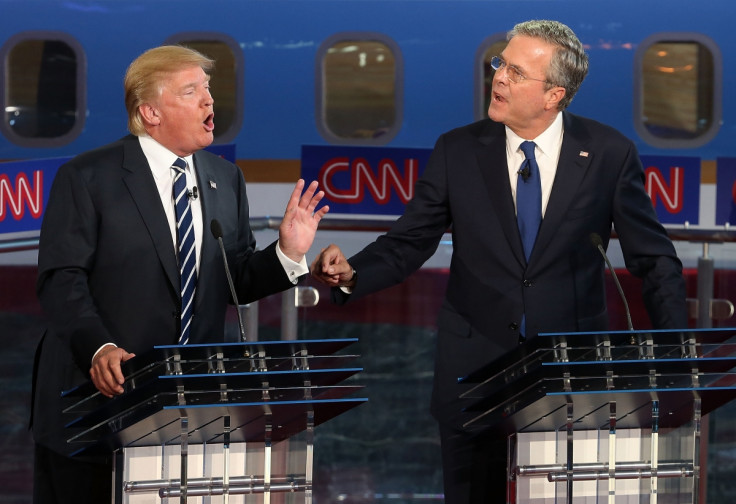 Former Florida governor Jeb Bush has told President Donald Trump to "stop saying things that aren't true".
In one of his first interviews since dropping out of the presidential race over a year ago, Bush, brother of former president George W. Bush and son of former president George H. W. Bush, told Facing South Florida that Trump's untrue statements were a "distraction".
In other areas though Bush praised the man who beat him in the race to the Republican ticket.
He said Trump had made "some really good appointments" and acted decisively on regulations.
But Bush said that Trump was "a distraction, in and of himself".
"He should stop saying things that aren't true, that are distractions from the task at hand," he said.
"He's got a lot of work to do and some of these things, the wiretapping and all this stuff, is a complete distraction. It makes it harder to accomplish the things I know he wants to do."
Bush was long seen as the frontrunner for the Republican nomination in 2016's election but a lacklustre campaign saw him bow out in February 2016.
When asked whether some of Trump's more outlandish statement diminished the office of the presidency, Bush replied: "A little bit, yeah.
"I hope he learns that it's one thing to do it as a candidate. When you're the president your words have consequences."
"[Trump will] stymie his agenda by focusing on these tweets and other things that distract people from doing the tough work."
Bush went on to compliment Neil Gorsuch as Trump's pick to fill the empty seat on the US Supreme Court as well as Education Secretary Betsy DeVos, General John Kelly (Homeland Security), General James Mattis (Defence Secretary) and Secretary of State Rex Tillerson.