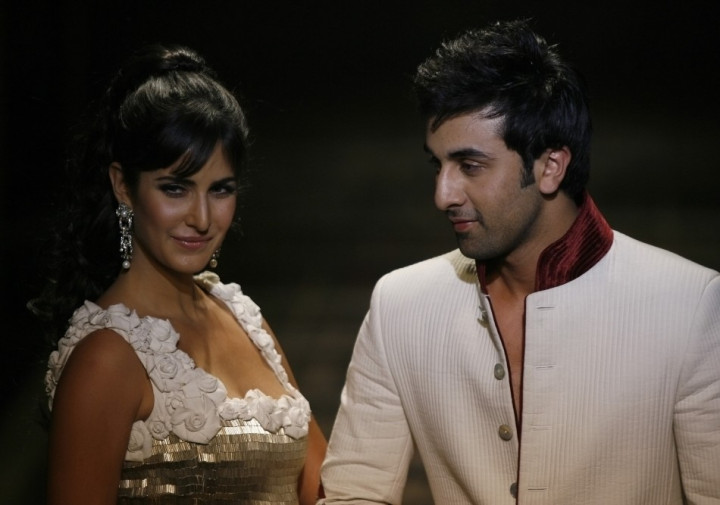 Ranbir Kapooor and Katrina Kaif, the hottest couple in Bollywood, are reportedly planning to move in together.
The rumoured love birds will apparently shift to their new house after returning to Mumbai from Cape Town, South Africa. The Barfi star is currently shooting for his upcoming movie Jagga Jasoos.
The couple have reportedly finalised a plush apartment with three inter-connected floors in Bandra, Mumbai, India Today reported.
"The couple has been house hunting for some months and now that they are back in Mumbai after wrapping up a schedule of Jagga Jasoos in South Africa, they have managed to zero in on a place in Bandra. They are very excited to live together," a source told Jagaran.com.
Although Ranbir and Karina have never accepted their relationship in public, they have been spotted in public pretty consistently. Furthermore, there are rumours that both the actors are working together to take their relationship forward and perhaps the first step would be living together.
"They shopped a lot in South Africa for their house and have returned with many bags. Katrina was also seen buying a lot of kitchen items. The couple was inseparable in South Africa," the source added.
However, the Yeh Jawani Hai Diwani star has clarified the rumours and said he will never leave his parents.
"Where I am living currently, it is my family home, my father's home. It is going into redevelopment as we are making it bigger. So when this is happening, people can't stay in the house," Ranbir told India Today.
"I am very happy to live with my parents. I feel that I have my independence...and I feel very attached to my parents. So I don't have any plans of moving out and will spend all my life living with them," he added.