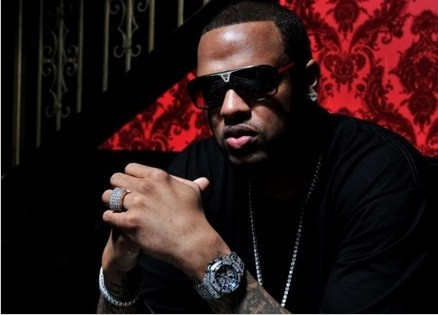 US rapper Slim Thug has provoked outrage after describing abortion as being akin to "birth control" if performed immediately.
The 31-year-old hip-hop star, whose real name is Stayve Jerome Thomas, gave his stance on the controversial topic during a recent interview with The Box, a radio station broadcast in Houston, Texas.
The rapper said: "Abortion is necessary on some occasions. People be against it, but people don't deal with the real life situations some people deal with.
"I don't think it's good to have a baby and not be with the father. That's part of the biggest problem," he explained. "A kid deserves both his parents. That's why I think if you ain't gonna be with somebody, you don't need to have a kid with him.
"I ain't saying wait 3 or 4 months. If it's immediate, it's like birth control to me."
Angry listeners flocked online to share their views over Slim Thug's statements.
One said: "Such a bad message to be sending out. We need to start calling it conception control, not birth control."
Another commentator wrote: "How bout actually using birth control Dumb ***! Does he even know the process that birth control is? You don't just say poof and wish away a child and it's over, it's painful and damaging to your reproductive systems and you can die if not done properly."
Slim Thug, whose hits include Check on It, also included a chapter on abortion in a book entitled How to Survive in a Recession.