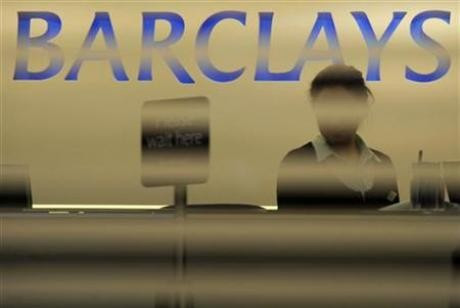 Shares in British banks were broadly up on the FTSE 100 in morning trading after Barclays issued a third quarter statement with "conflicting messages".
The bank successfully managed to cut its bad debts significantly in the quarter, helping to lift its underlying profits.
However pre-tax profit fell 76 per cent to £327 million in the third quarter thanks in no small part to its investment banking arm, Barclays Capital, going from a £369 million profit last year to a £182 million loss this year.
Richard Hunter, Head of UK Equities at Hargreaves Lansdown Stockbrokers, commented "These numbers send some conflicting messages which may see more cautious investors continue to shun the stock for the moment.
Mr Hunter added however that more optimistic investors would argue that Barclays Capital has long been a contributor to the bank's profits and is likely to do so increasingly in the long term.
"On a wider level, there remain concerns around the banking sector as a whole, given some continuing economic headwinds and uncertainty on the impact of future regulatory reform," Mr Hunter added.
By 10:10 shares in RBS were up 1.21 per cent to 44.17 pence per share, Barclays shares increased 1.70 per cent to 290.50 pence per share and HSBC shares rose 1.26 per cent to 697.80 pence per share.
Lloyds Banking Group however saw its shares decline 0.13 per cent to 68.54 pence per share.
Overall the FTSE 100 was up 0.73 per cent to 5,892.83.