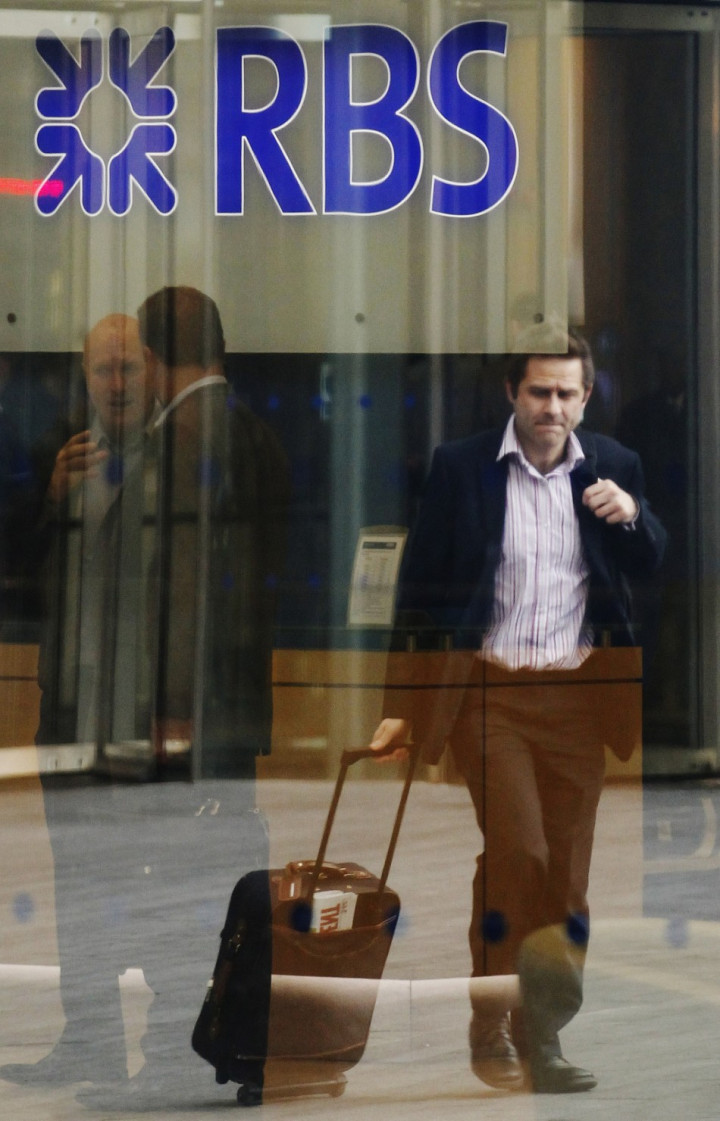 The Royal Bank of Scotland Group Plc, the taxpayer-owned British lender, is planning a further 300 job cuts at its investment bank, according to information prepared by the group for an investor presentation.
The extra cuts will take the investment bank job cull to 3,800 by the end of next year, the bank indicated in the presentation. RBS says around 3,000 jobs at the investment unit will be gone by the end of this year. Overall, the bank has shed nearly 36,000 employees since Stephen Hester was called in to replace Fred Goodwin when the bank was rescued by the British taxpayer in 2008.
Two weeks ago, the bank said it was preparing a £3bn flotation of its Direct Line insurance unit, the biggest home and car insurance group in the UK, as part of Hester's ongoing effort to both trim the RBS balance sheet and comply with European Union regulations regarding state aid for financial institutions. It plans to sell around 25 percent of Direct Line in the first phase of the offering and have the entire unit disposed of by the end of 2014.
Britain owns around 82 percent of RBS from the 2008 rescue that cost the taxpayer around £45.5bn for the equity stake.
The group posted a 6.7 percent slide in first half operating profits last month to £1.834bn from £1.966bn during the same period last year. A large portion of the decline, however, relates to a £2.974bn charge the bank booked for the period linked to the increased value of its own bond in the capital markets.
The bank shed around £22bn in so-called "third-party" assets in the six month period, according to the statement, and now holds around £72bn. It says it's on target to reduce that further to around £60bn by the end of the year.
Earlier this Spring, Hester confirmed the bank's aim of repaying the $163bn borrowed during the height of the global credit crisis in 2008. Around £75bn, borrowed as part of the UK government's credit guarantee programme, will be returned to the Treasury. A further £36.6bn will be paid back to the Bank of England and $84.6 to the US Federal Reserve.
The bank will also begin paying shareholder dividends now that an EU restriction expired in April. Around £350m will be paid to preferred shareholders, the bank said, but Hester said it will be at least a year before the bank is able to pay dividends on its ordinary shares.