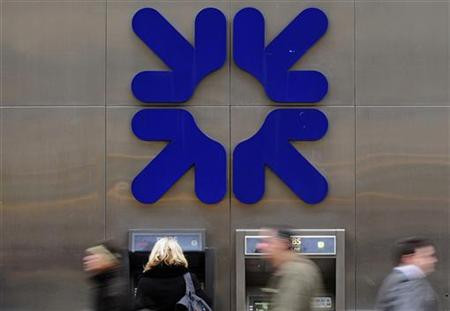 Shares in British banks were up on the FTSE 100 following news that China is to make its currency more flexible after ongoing pressure from the US government to do so.
On Saturday evening the central bank of China said that it was willing to introduce greater flexibility with the yuan as the global economy seemed to be recovering and external trade was more balanced. The news boosted stocks in Asia and has increased the appetite for risk among investors.
By 10:37 shares in Lloyds Banking Group were up 0.80 per cent to 56.77 pence per share, Barclays shares increased 0.27 per cent to 316.85 pence per share while HSBC shares climbed 0.89 per cent to 658.30 pence per share.
However shares in RBS dropped 0.28 per cent to 46.87 pence per share. Last week RBS confirmed that Spanish bank Santander was the only bidder for its 318 Williams & Glyns branches.
Overall the FTSE 100 was up 0.92 per cent to 5,298.47.