Jose Mourinho will leave Real Madrid at the end of the season and, according to the Spanish media, has already signed a deal with his next club.
Spanish radio station Cadena SER has reported that Mourinho met with Real Madrid president Florentino Perez and made it clear that he wanted to leave in the summer after three seasons in charge.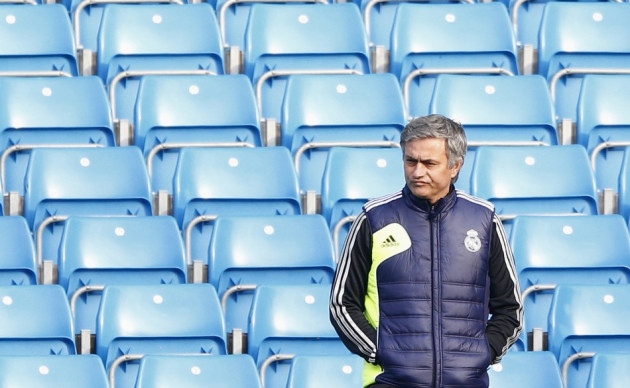 "At the beginning of January, Mourinho signed an agreement [with Madrid] to leave the club at the end of the season, whatever happens," said journalist Jose Ramon de la Morena. "Both he and the Real Madrid president [Pérez] know this for sure, but understandably they don't want to admit this nor go public with it."
There has been plenty of speculation linking Mourinho with a return to Chelsea, especially after interim manager Rafa Benitez made it clear that he would be leaving the club at the end of the season.
The Express believes that Mourinho tops a shortlist, which also includes Juventus manager Antonio Conte, drawn up by Roman Abrmovich and his advisors and that he will be approached in the summer.
Whether Mourinho would favour a return to Chelsea is yet unclear as there is bound to be interest from some of the biggest clubs in Europe if the Portuguese manager does leave the Bernebeu in the summer.
However, Morena is convinced that Mourinho will leave and that he has already agreed a contract with another club.
"There are 11 games to go in the La Liga season, and there are 11 La Liga games to go in Mourinho's career at Real Madrid. He's leaving in the summer, added Morena.
"For this reason, he hasn't participated in Real's preparations for the coming pre-season, while he also hasn't been involved in discussions about the club's tour to China - and he isn't interested.
"He has already signed a deal with his next club. Whatever he wins this season, he isn't going to continue at Madrid."
While it has become almost impossible to retain the league title, Mourinho still has the chance to make history by becoming the first manager to win three European Cups with three different teams after Madrid secured their place in the quarter-finals with victory over Manchester United.