Spanish doctor Eufemiano Fuentes, the central figure in the Operacion Puerto trial, claims he awaits payment from Real Madrid dating back to 2007-2009.
Upon the trial starting in January 2013, Fuentes, among five people facing public health charges, has threatened to decript the codenames on the 216 plasma and blood bags sieged by police, many of which remain a mystery
The bags are still to be released by the court to the World Anti-Doping Agency for testing, and while American cyclist Tyler Hamilton is among those having admitted to working with Fuentes, the names of his other clients are still to be revealed.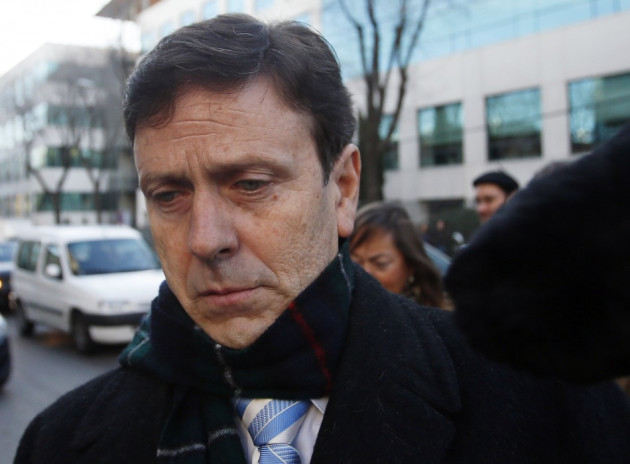 Fuentes' lawyer, Tomás Valdivielso said on Friday: "Real Madrid still has a debt with Eufemiano Fuentes dating from 2007, 2008 or 2009, I don't recall."
However, Vladivielso shrouded mystery over the motivation of the comments by claiming they 'had nothing to do with Operation Puerto'.
On Wedneasday, Fuentes, who had previously been dissuaded from disclosing names outside of the sport of cycling, claimed he was prepared to reveal names of his clients should they become useful to the investigation.
"If they think that I can be useful to them and they ask me, I would consider it and would be available," Spain's state-owned EFE news agency reported.
"What I don't know is whether what I can give them would be of any use." "This would be in exchange for mutual collaboration. If the list was necessary within this collaboration, they would get it."
The 56 year old has escaped breaking anti-doping violations in Spain due to the seizing of the blood bags in 2006 having occurred prior to the laws being introduced.
German road cyclist Jörg Jaksche, among those to have given evidence during the trial, told how Fuentes would charge €4,000 to transfuse one bag of blood, but would perhaps offer a deal for multiple transfusions.
Upon the original arrest of Fuentes seven years ago, and the raid on his residence which resulting in the claiming of several hundred blood bags, several clubs including Madrid and FC Barcelona were linked with the bags but both have resisted in making public statement regarding the case.
Italian giants AC Milan denied any link to Fuentesin February: "AC Milan have never had direct or indirect contact of any nature with Dr Eufemiano Fuentes. Any references to the activities of Dr Fuentes in relation to Milan are therefore the result of false interpretations or a mistake."
"Milan reserve the right to take legal action against anyone who claims anything contradictory."