Real Madrid have unveiled plans for a new-look Santiago Bernabeu stadium and it looks like a big metal tin which has felt a force like Cristiano Ronaldo's boot.
Unsurprisingly for moneybags Los Blancos, the metallic-looking skin has been coloured gold in the newly unveiled design, which also features a roof.
The expensive paint job doesn't disguise the structure's wonky dimensions and a big gap between the sides and the roof. Taken together, it looks like the world's most expensive tin after a giant Galactico has battered it.
But plenty of people have heaped praise on the design by German architect's GMP.
The project is expected to be completed by 2017 with a price tag of £330m - which is just less than four Gareth Bales.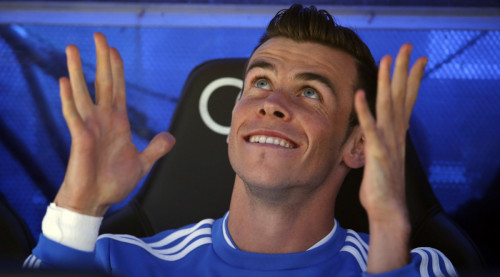 Unveiling the plans, Real Madrid president Florentino Perez claimed redeveloping Real's stadium would enhance the city of Madrid.
Perez said: "We want to make the Santiago Bernabeu the best stadium in the world.
"Our commitment is to continue increasing the heritage of our club, thus gain in economic strength, so we can continue to lead in an environment of increasing competition.
"We believe in a project that will enhance our image, brand and city that we also feel proud of."