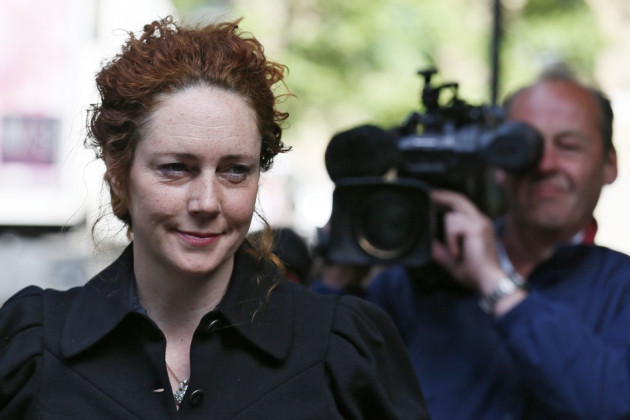 Former News International chief executive Rebekah Brooks has pleaded not guilty to a series of charges of phone hacking and perverting the course of justice.
Brooks, 45, appeared at Southwark Crown Court with nine other defendants, including her husband Charlie, accused of a series of offences relating to her time at the now-defunct News of the World newspapers.
The former newspaper editor pleaded not guilty to three sets of charges, including allegations of phone hacking, unlawful payments to public officials for stories and perverting the course of justice by destroying notes and computers which could have been used as evidence against her.
Brooks is also accused of playing a key role in the hacking of murdered schoolgirl Milly Dowler's phone and destroying evidence which could be used against her.
The scandal surrounding the hacking of the schoolgirl's phone led to the closure of the NotW in July 2011.
Her co-defendants in the phone hacking case include former managing editor Stuart Kuttner, former news editor Greg Miskiw, former head of news Ian Edmondson, former chief reporter Neville Thurlbeck and former reporter James Weatherup. All pleaded not guilty to the charges against them.
Brooks was also accused along with six other defendants, including former secretary Cheryl Carter and News International's head of security Mark Hanna, of conspiring to pervert the course of justice by concealing evidence when the 45-year-old was first arrested under Operation Weeting two years ago.
All pleaded not guilty to the charges with Brooks.
The full trial is expected to take place in September.