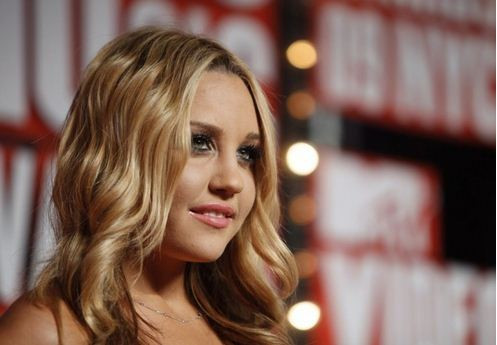 Former Nickelodeon star Amanda Bynes, fresh out of rehab, says she feels trapped by her parents.
Bynes, who is currently under the temporary conservatorship of her mother is apparently not allowed to step out of the house to be with her friends.
"Amanda wants to hang out with her friends and go out and do regular things, but she is telling people that her parents won't let her out of the house for anything other than school and appointments," a source close to Bynes told RadarOnline.
"She wants to be out doing normal stuff like going to dinner and movies but she's been saying that she was told she couldn't," the source added.
Bynes has apparently cut ties with all of the bad influences in her life after leaving rehab and is making new friends, but is feeling claustrophobic.
"Amanda was told to stop talking to everyone from before she went into rehab. She totally listened and she isn't talking to any of her old friends, any of the people that were around doing drugs or drinking or being a bad influence. Amanda's new friends are really nice and none of them do drugs, but they do go out to bars and clubs and have drinks," the source says.
"They are all really supportive of Amanda and want her to stay healthy so they aren't going to do anything to try and influence her to use anything, but they aren't totally sober themselves," the source continued.
Bynes, meanwhile has reportedly been very serious on her path to recovery and is eager to make a fresh start.
"Amanda is really taking her recovery seriously, but having her parents tell her no when she just wants to go see friends is frustrating for her. She has been saying that she's trying to get her life back but it isn't happening as fast as she would like," the source added to RadarOnline.
Bynes was placed in an involuntary psychiatric hold after she started a fire in Thousand Oaks, California a few months back.
The actress had been mired in a succession of messy controversies, starting with an arrest for criminal possession of marijuana; accusing the New York Police Department of sexual harassment; and culminating in Twitter wars with fellow celebrities.