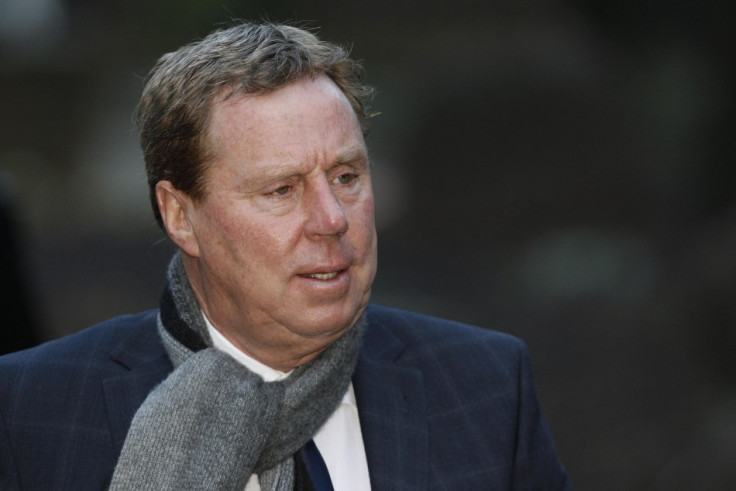 Harry Redknapp faced losing his home after an unsuccessful investment cost him millions of pounds, a court heard today.
Jurors at Southwark Crown Court on Friday heard how the Tottenham Hotspur manager lost £6m in a property venture in Southsea, Hampshire, and how he misspent £2350,000 in a bid to save his friend, Jim Smith's, management job at Oxford United.
Redknapp also advised police to ask his solicitor if he had "ever come across anyone as bad, businesswise," as he was.
During interviews with City of London police, Redknapp is quoted as saying: "I am not a tax fiddler, I am not any kind of tax fiddler, never have been in my life."
Redknapp revealed he paid £8.5m for a property in Southsea as part of a deal with a Samir Khan, described as a business associate of former Liverpool and West Ham goalkeeper David James.
"I've signed a form that says he's half in, and he ain't put no money in, and I've signed the forms now, you can ask my solicitor in Bournemouth, and they can't believe that I didn't read anything.
"I thought he said 'I'll meet you halfway, I'll put half in what you put in'. He put half in what I put in up to that point and my own money was about two hundred grand, now he's in for nothing and he has half the profit.
"The only downside is its only worth four million pounds now and I've done like six million you know, my house is up against it but that's where I'm at, that's how useless I am with things, and you can check with my solicitor if you like.
"I'll give you my solicitor's name, you ask him if he's ever come across anyone as bad business wise as I am. Unfortunately I live my life like that."
Earlier in the week the court were informed by the prosecution that Redknapp was a "hard-headed businessman", yet on Thursday his banker told the jury, which is published in The Times, of a spate of "disastrous" business decisions which included " a very unsuccessful" £250,000 takeover bid of Oxford United.
According to an HSBC executive, Redknapp lost every penny as part of a loan to take control of the club.
The aforementioned HSBC executive, Alan Hills, who held regular meetings with the former Portsmouth boss alongside his solicitor and accountant, suggested Redknapp had in the past shown acumen in the property market, but agreed with the Tottenham manager's barrister, John Kelsey-Fry QC, that "with the benefit of hindsight, some investments were disastrous".
The court was also notified of Redknapp's initial failure to inform Hills, an associate director with HSBC in London between 2000 and 2009, of "Rosie 47" - Redknapp's Monaco bank account which was named after his pet dog and the year of his birth.
Hills told the court, which is quoted in The Times: "I would have expected to have known or be told of it (the offshore bank account)."
For the latest Football and transfer updates, along with exclusive and breaking sport news, follow the IBTimes UK Sports Twitter here