Singer Rihanna has finally opened up about her decision to reconcile with boyfriend Chris Brown, despite the fact he assaulted her.
The 24-year-old singer's reconciliation with her ex-boyfriend has left her fans angered and disappointed, and her decision has also attracted a lot of media criticism.
But RiRi told Rolling Stone magazine: "I decided that it was more important for me to be happy and I wasn't going to let anybody's opinion get in the way of that.
"Even if it's a mistake, it's my mistake. After being tormented for so many years, being angry and dark, I'd rather just live my truth and take the backlash. I can handle it."
In the last few months, the Bajan beauty has tweeted many pictures of herself with Brown and the images have created a flurry of interest among her fans.
The Only Girl hitmaker's decision to finally come forward and speak for her decision may be an indication that she wants to fire back at her naysayers.
Brown's violent behaviour has been the subject of feverish tabloid speculation in recent times, with the newspapers focusing on his brawl with rapper Drake last year and his recent altercation with singer Frank Ocean in a Los Angeles car park.
About such behavior from Brown, Rihanna was quoted as saying by The Sydney Morning Herald: "I know it comes off [badly]. And it doesn't help.
''For a long time he was really angry, and he felt like he couldn't get away from it, no matter what he did. But there's so many reasons why I ever reconsidered having him in my life.
''He's not the monster everybody thinks. He's a good person. He has a fantastic heart. He's giving and loving. And he's fun to be around. That's what I love about him - he always makes me laugh. All I want to do is laugh, really - and I do that with him."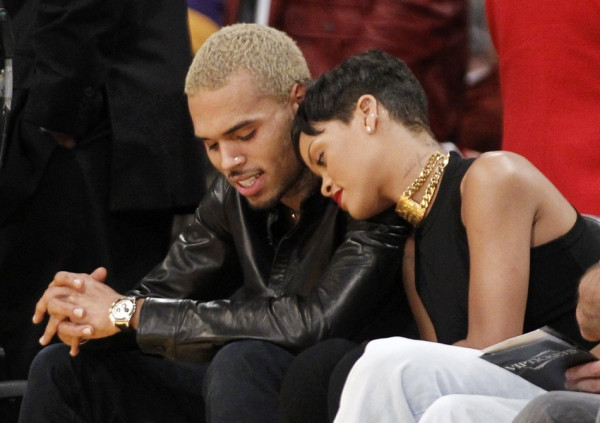 In the interview, Rihanna also pointed out that she is an adult and her life is no-one else's business She said she cannot be away from the man she loves the most because of what other people think or say.
However, the singer also spoke about Brown's earlier abusive behavior, when he beat her following a row between the pair in February 2009.
She insists that "he doesn't have that luxury of f*****g up again.
"That's just not an option. If he gives me that again... I just walk away."
Rihanna seemed convinced that Brown will never make such a terrible mistake again with her.
"Sometimes people need support and encouragement instead of ridicule and criticism and bashing," she said about the Don't Judge Me singer.
Although it has been suggested that, given they were both raised by abusive parents, Rihanna and Brown are a combustible and unsustainable combination, RiRi said:
"I can't say that nothing else will go wrong. But I'm pretty solid in knowing that he's disgusted by [the 2009 incident] and I wouldn't have gone this far if I ever thought that was a possibility."