Rio de Janeiro's Olympic Village will not be housing Australian athletes until repair work has been made, according Kitty Chiller, their team leader. They were due to move in on 21 July, but have chosen to live at a nearby hotel because of a series of problems including "blocked toilets, leaking pipes and exposed wiring". Chiller told Reuters that some of the apartments had water running down the walls, which, combined with the "strong smell of gas" the athletes were not willing to stay there. "We felt that our building was not safe because of a combination of plumbing and electrical issues. When we did our stress test yesterday afternoon, there were significant leakages from plumbing pipes," Chiller told reporters, adding that leakages were close to electrical wires.
Such issues are not uncommon in Brazil where narrow pipes and poor plumbing mean residents throw toilet paper in bins rather than flush it away.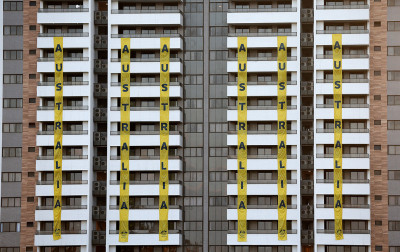 With six Australian athletes due to arrive on 25 July, and 50 the following day, Chiller said she hopes that they are able to move into the village by 27 July, "I am reasonably confident that we will be able enter the village on Wednesday," she said. Until then, they will stay in the hotel.
Yet despite the problems, Chiller went on to describe other facilities inside the village as among the best. "This is one of the most beautiful villages I've ever been in," she said. "It looks spectacular. There are just teething issues in some of the service inside the building." The village contains tennis courts, soccer fields, seven swimming pools with mountains and the sea as a backdrop.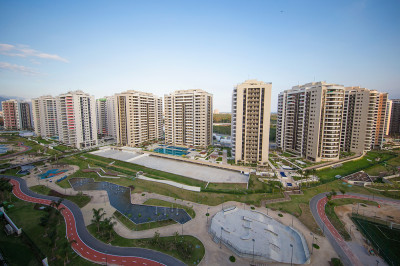 In response to the remarks made by the Australian team, Rio de Janeiro Mayor Eduardo Paes defended the village, describing it as 'incredible' and 'more beautiful and better than Sydney' in reference to the 2000 Olympic Games held in Australia. He then said he was tempted to put "a kangaroo jumping outside" to make them happy. The International Olympic Committee and local organisers held emergency talks Sunday and said athletes with unfinished rooms would "be placed in the best available accommodation in other buildings," estimating that fixing the problems "will take another few days."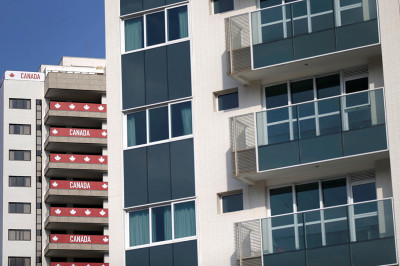 Some 18,000 people are expected to live inside the Olympic Village at the height of the games, which begins on the 5 August. The Village organisers have hired extra maintenance staff along with 1,000 cleaners who have been instructed to fix the problems. But according to Chiller, the faults, particularly the plumbing issues, have not been resolved.
The apartments are to be sold after the Olympics with some prices reaching $700,000. The development cost about $1.5 billion, built by Brazilian billionaire Carlos Carvalho.