Tom Daley may well be one of the most recognisable and marketable faces of Great Britain's Olympic team, but the 22-year-old diver's celebrity status is dwarfed by his biggest rival for the ten-metre platform gold medal in Rio de Janeiro. The Plymouth-born athlete has grown up in the media spotlight ever since he qualified for the Beijing 2008 Olympics, presenting prime-time TV programmes and with the tabloid press prying into his personal life.
Yet the pressure Daley will be feeling on the diving platform in Rio will be nothing compared to that felt by Qiu Bo, a three-time world champion at the World Aquatics Championships and the favourite for the gold medal. The 23-year-old Chinese star was born in 1993 to factory workers in Neijiang. His father was a good athlete during his youth and his mother Liu Lijue has since described him as "the same restless, energetic type" as his dad.
"When other kids of the same age could only crawl, Qiu Bo, at the age of one, was already able to tumble around," she told the state news agency Xinhua. "It surprised my colleagues. He would often roll on the floor or sofa and suddenly do something daring. Instead of stopping him, his father taught him how to turn somersaults."
Recognising Qui's obvious talents, his parents enlisted him into an amateur sports school at the age of five. However, his glittering career was almost derailed before it had actually begun when his parents were laid off by the Neijiang Machine Plant, which meant they could not afford the tuition fees.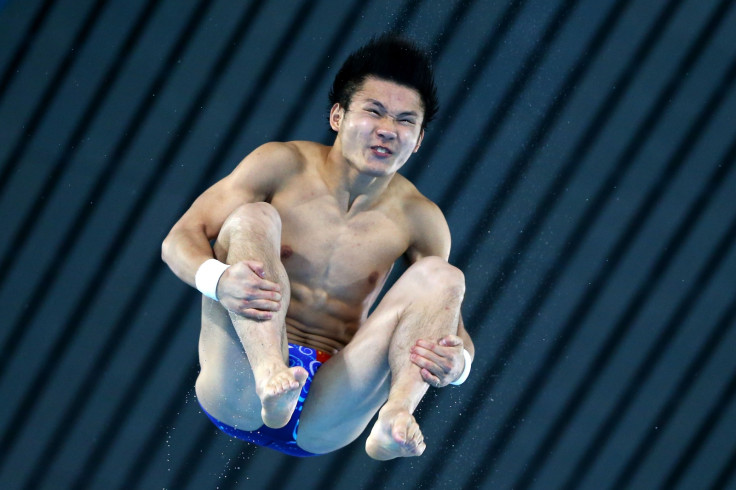 Thankfully for Qiu, his uncles, aunts and his parents' colleagues clubbed together to raise the money, with his grandmother even skimping on her husband's funeral expenses to help with the fees. And his rate of progression was such that by the age of seven, Qui joined the provincial diving team, where his costs would be paid for him.
In China's state-supported sports system, Qui's difficult background fuelled his determination to make it to the top in his profession. "He understands that he needs to really push if he wants to change his destiny. He has a strong will, he is motivated, and he works hard," Zhou Xin, a Chinese correspondent for Fina – the international swimming and diving body – told The Guardian.
Despite his celebrity status in China, Qui remains cautious with his money, suggesting he has retained his sense of humility. "He calls his family only once a week and his parents do not come to visit him or watch his events because the transport would cost too much," Xin said.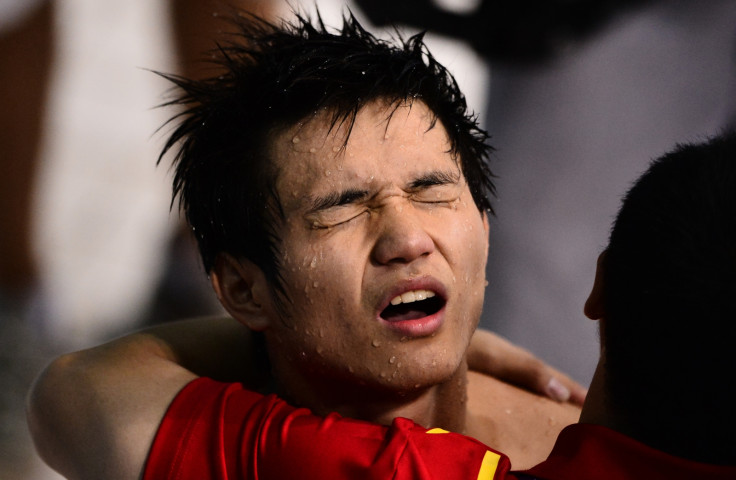 Qui remains fiercely committed to succeeding on the diving platform, too. "He used to work too hard to practise one movement to make it perfect, so he got injured a lot. His coach had to force him to stop training," said Xin.
And whereas Daley is the only true crossover sporting star in the British diving squad, Qui has much to live up to this summer. Cast your mind back to the 2008 Games in Beijing, where the host nation won seven out of eight golds. Qiu claimed gold at the World Championships in 2011, 2013, and 2015 - yet, crucially, he fell short of his own expectations in London, where Daley claimed the bronze medal.
At the age of 23 and at the peak of his powers, Qiu knows he may never get another chance to redeem himself from his under-performance in London four years ago. And having come so far in his life, he will be desperate not to spurn the opportunity again. No pressure, then.