Sailing has become a prominent part of the Olympics since it first appeared the 1896 event in Athens, Greece, and the only time it has been absent in the subsequent editions was in 1904.
Rules: On a basic level, the sailing competition features a series of races with sailors winning points based on their finishing positions. The first boat across the line gets one point, the second boat gets two points and so forth. Ultimately, the winner is the competitor with the lowest points total.
In order to establish who is legitimately the best sailor, the sailors compete in identical boats. The start line is signified by two official boats, which take up parallel positions and form an imaginary line. The course itself, meanwhile, is outlined by a series of series of buoys around which the boats must sail.
Format: There are eight classes in sailing: laser, laser radial, finn, 470, 49ER, 49ER FX, RS:X and NACRA 17. The different classes relate to the design of the boats and the format of the races. In total, there have been as many as 46 different classes used since sailing was first introduced to the Games in 1896.
The finn class, for instance, uses a single-handed boat and has been a fixture of the Games since making its debut in 1952, while the 470 is is a double-handed monohull planing dinghy. The one mixed sailing class is the Nacra 17, which is a triple-sail, two-person catamaran and is making its debut in Rio.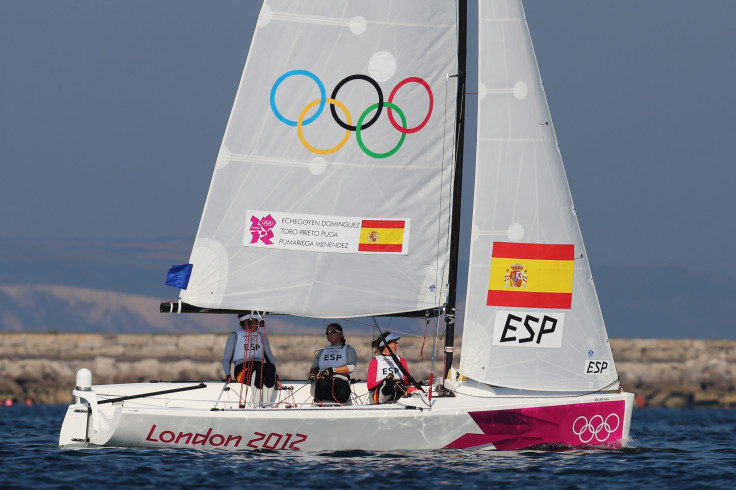 Number of events: 10
Key terms:
Bow - The front of the boat.
Port - The left-hand side of the boat when you are facing the bow.
Starboard - The right-hand side of the boat when you are facing the bow.
Athlete to watch:
Giles Scott is unbeaten in two years and is one of Great Britain best hopes of a gold medal in Rio this summer. The 28-year-old missed out on Olympic selection four years ago in favour of the most decorated Olympic sailor of all time, Sir Ben Ainslie. But since then, he has dominated the Finn class in the build-up to the Games and will be looking to extend his winning run in Brazil.
Scott already has three Finn World Championship medals to his name – two of which are gold – and ought to be confident of bringing home another gold medal from the Games.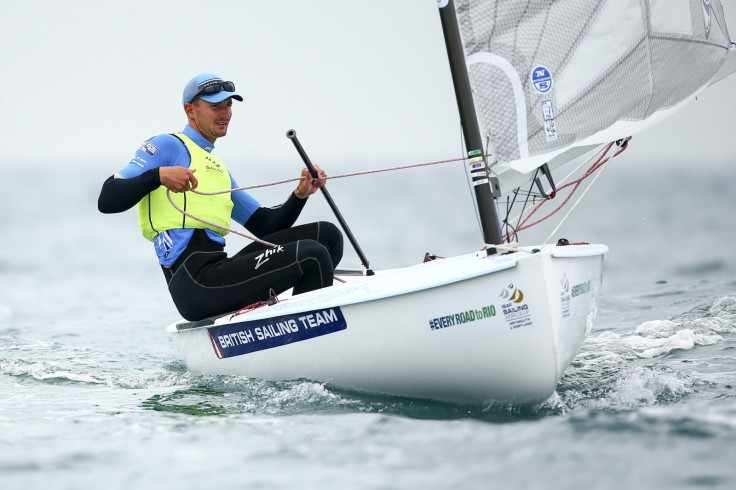 Venues:
The Olympic sailing competition is being staged at Marina da Gloria in Guanabara Bay. However, in the build-up to the Games the location for the sailing has proven to be a source of controversy, after scientists found drug-resistant super bacteria at the site because of the daily dumping of hospital waste and household raw sewage into the rivers.
Schedule:
8 August

Men's RS:X Racing,

Women's RS:X Racing,

Men's Laser Racing,

Women's Laser Radial Racing

9 August

Men's RS:X Racing,

Women's RS:X Racing,

Men's Laser Racing,

Women's Laser Radial Racing,

Men´s Finn Racing

10 August

Men's Laser Racing,

Women's Laser Radial Racing,

Men´s Finn Racing,

Men's 470 Racing,

Women's 470 Racing,

Mixed Nacra 17 Racing

11 August

Men's RS:X Racing,

Women's RS:X Racing,

Men´s Finn Racing,

Men's 470 Racing,

Women's 470 Racing,

Mixed Nacra 17 Racing

12 August

Men's RS:X Racing,

Women's RS:X Racing,

Men's Laser Racing,

Women's Laser Radial Racing,

Men's 470 Racing,

Women's 470 Racing,

Men's 49er Racing,

Women's 49er FX Racing

13 August

Men's Laser Racing,

Women's Laser Radial Racing,

Men´s Finn Racing,

Men's 49er Racing,

Women's 49er FX Racing,

Mixed Nacra 17 Racing

14 August

Men's RS:X,

Women's RS:X,

Men´s Finn Racing,

Men's 470 Racing,

Women's 470 Racing,

Mixed Nacra 17 Racing

15 August

Men's Laser,

Women's Laser Radial,

Men's 470 Racing,

Women's 470 Racing,

Men's 49er Racing,

Women's 49er FX Racing

16 August

Men´s Finn,

Men's 49er Racing,

Women's 49er FX Racing,

Mixed Nacra 17

17 August

Men's 470,

Women's 470,

Men's 49er

18 August

Women's 49er