Robert De Niro has branded Donald Trump "blatantly stupid" in an on-camera rant filmed as part of a video for the #voteforyourfuture campaign, designed to encourage people to vote in the forthcoming US election. The footage, which was ultimately left on the cutting room floor by the film's production company, Anonymous Content, was supposed to add to a non-partisan film starring well-known figures.
In response to the question: "What do you care about?", the 73-year-old delivered a furious rant about Trump.
"He's so blatantly stupid. He's a punk, he's a dog, he's a pig [...] a mutt who [...] doesn't do his homework, doesn't care. He's an idiot. Colin Powell said it best: He's a national disaster. He's an embarrassment to this country.
"It makes me so angry that this country has gotten to this point that this fool, this bozo, has wound up where he has.He talks how he wants to punch people in the face? Well, I'd like to punch him in the face. This is somebody that we want for president? I don't think so. What I care about is the direction of this country, and what I'm very, very worried about is that it might go in the wrong direction with someone like Donald Trump. If you care about your future, vote for it."
Though Anonymous Content declined to include De Niro's full response, it took the decision to share the video online. The company responsible for the footage apparently told The Independent it believed the video needed to be shared.
In the video's final cut, stars such as Kendall Jenner, Leonardo DiCaprio and Samuel L Jackson were asked to talk about issues close to their hearts for a video designed to empower the electorate to feel that their vote matters. In the video the host of celebrities discuss issues such as sexual violence towards women and gun control, though none are as emotional as Hispanic actor and presenter Wilmer Valderrama.
Speaking of racism and anti-immigration attitudes towards the Hispanic community, Valderrama tearfully observes: "We take the jobs that people assume don't exist and somehow we're taking those jobs from people."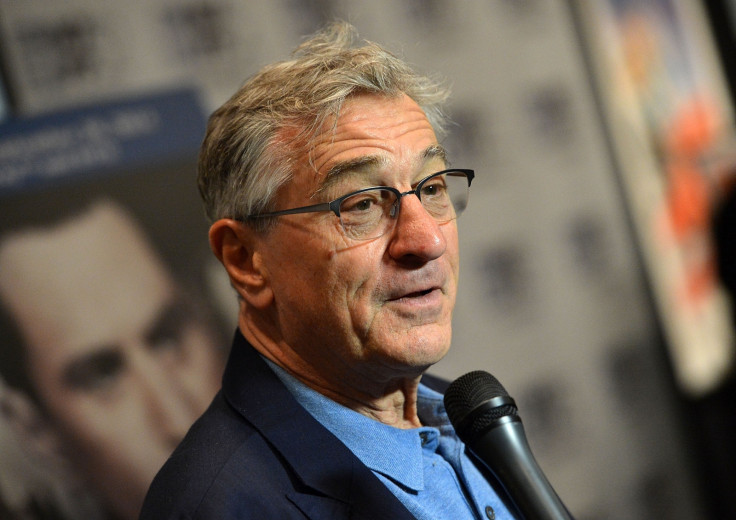 African-American Donald Faison, most famous for his role as Turk in long-running US sitcom Scrubs, drew reference to the Black Lives Matter movement. Speaking of his children, Faison said their ethnicity meant there was a "possibility" they would not live to be over 25, adding: "Especially my sons."
Battle for Orlando: Who is voting for Donald Trump and Hillary Clinton in the key swing state of Florida? from International Business Times on Vimeo.