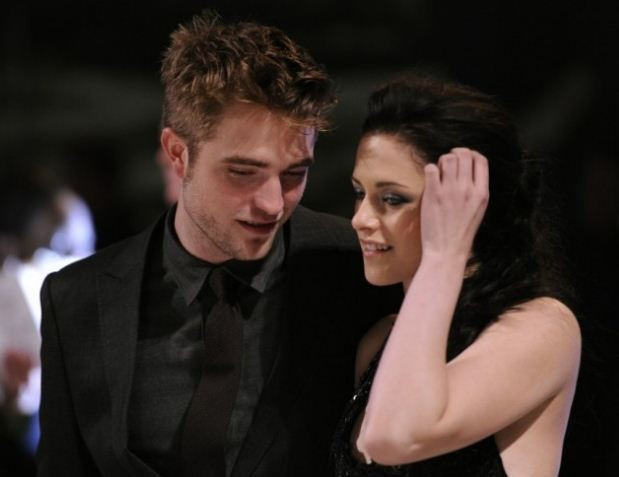 Twilight stars Robert Pattinson and Kristen Stewart have reportedly moved back together, putting their differences behind them after Stewart made international headlines by having an affair with British director Rupert Sanders.
The two had moved out of the Los Angeles home they shared but reunited again, according to a report in celebrity magazine Us Weekly.
"They are living together and have reconciled," an insider told the publication, adding that their reconciliation was the result of a "dramatic makeup."
The source further revealed that Pattinson is still finding the relationship difficult, as he is "extra-sensitive right now. He's insecure."
The two are trying to make things work out and OK! magazine claimed that they have even planned a secret getaway to reconnect with one another.
"Rob and Kristen are trying to decide where they can go to get away from it all for a while and just be together, without all the distractions," a source told OK magazine, "Rob is finding all the attention on them has made things so much harder. He hates that the world knows his girlfriend was with another man. They need to escape somewhere and work through this all in private."
Remember Me star Stewart is also keen on planning a future together but the 26-year-old Pattinson still needs a bit more convincing. According to reports, Stewart has one month to see if they can make the relationship work.
"He has warned Kristen that he might never be able to forgive and forget. But he's agreed to give it a month to see if they can make it work. If they can't, he says he will walk away. Kristen hasn't stayed over at Robert's new place yet. They have seen each other most days since their initial meeting, but they are taking baby steps. He has also requested that they don't talk about Rupert or what happened. She has nobody to talk to because Robert has made it clear the topic is off-limits," a source told Grazia magazine.
Stewart, who gave her first public appearance since the world learned of her affair at the Toronto International Film Festival to promote her new film On The Road, had assured fans that the couple are doing well.
"We're going to be fine," she said. "We're totally fine."
The duo is expected to make their first public appearance together during the promotion of Twilight Breaking Dawn Part 2 in November.