Robert Pattinson Selling Los Angeles Mansion He Shared With Kristen Stewart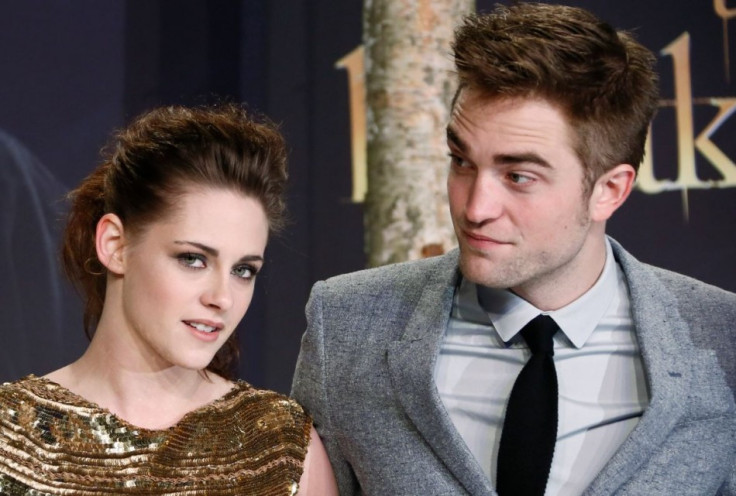 Twilight heartthrob Robert Pattinson is reportedly selling the Los Angeles mansion he formerly shared with co-star and former girlfriend Kristen Stewart.
According to RealEstlaker, the 27-year-old actor, who bought the property in 2011 for $6.27 million (£3.9m), is selling it for $6.75 million (£4.2m). The Spanish-style mansion has three bedrooms and three and a half bathrooms. The 1.45 acre estate also features extensive outdoor living space, an amphitheater, a swimming pool and terraced gardens.
Stewart and Pattinson ended their four-year relationship after the 23-year-old actress was caught cheating with married director Rupert Sanders last August. Following that, Pattinson moved out of the Loz Feliz mansion he shared with Stewart. The Remember Me star is reportedly now living in a $3.5 million (£2.24m) French Mediterranean-style home in Beverly Hills, which has five bedrooms and six bathrooms, along with a sports bar, heated swimming pool, steam room, library and spa.
"Kristen is crushed that Rob felt it was necessary to move to Beverly Hills," a source told Hollywood Life, "She feels like this was his way of saying, 'I can't be bothered with you anymore.' Los Feliz was their home for years. It has a completely different vibe than Beverly Hills."
"Rob told Kristen he was moving, but Kristen didn't really think he would go through with it," the insider revealed, "Of course, she's sad. She's heartbroken. If she could get back together with Rob, she would do it in a heartbeat.
Pattinson recently revealed that he does not give second chance to people who breaks his trust. In a recent interview with Australia's Sunday Style, the 27-year-old actor talked about his personal life and relationships.
"I don't ever feel the need to forgive or expect people to be," Pattinson said, "I judge people on their actions. I don't really care if it's wrong or right, I give them the benefit of the doubt. If they do something I can't be bothered to deal with, I just cut them out."
© Copyright IBTimes 2023. All rights reserved.