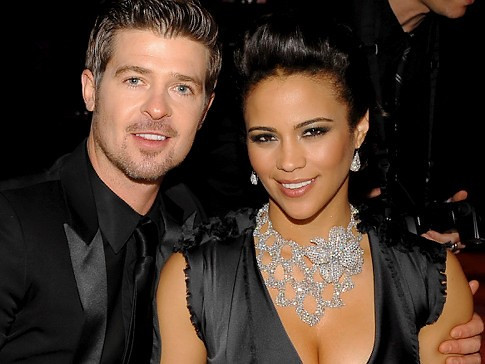 American singer Robin Thicke and wife Paula Patton have announced they are separating after eight-and-a-half years of marriage.
The two who met nearly 22 years ago and are parents to three-year-old son named Julian, released a statement to People saying, "We will always love each other and be best friends, however, we have mutually decided to separate at this time."
Reports of trouble in their marriage started making rounds after Thicke's sexually explicit performance with Miley Cyrus at the 2013 MTV Video Music Awards.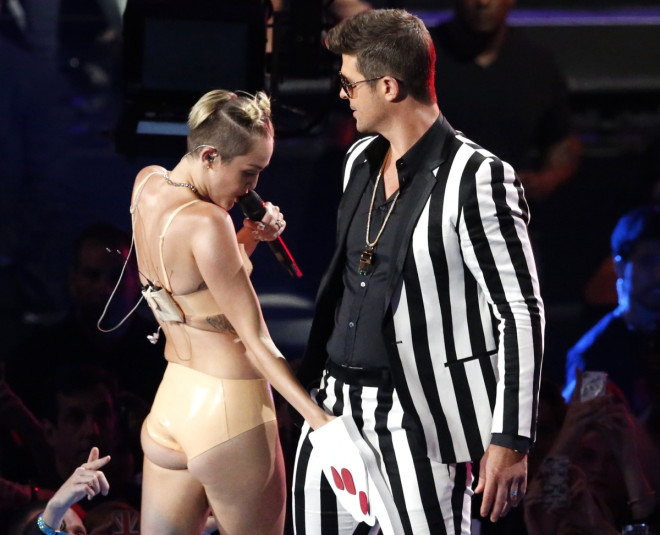 The 20-year-old former Disney star was seen on stage in a silver sequin leotard with an image of a bear sticking its tongue out. She later slipped into a flesh-toned plastic bikini and used a foam finger on her private parts, as well as Thicke's. The raunchy routine was the most talked about incident from the show, reportedly drawing 306,000 tweets per minute.
However, the 38-year-old actress addressed her husband's controversial act during an interview with the TODAY Show, and admitted that she loved it.
"[Miley and Robin] rehearsed for three days, and Robin told me in advance," she said. "I've got to be honest with you, I don't know what people thought Miley was going to do — I mean, sit down and play piano? It was shocking to me."
"You know what is so funny? He finished, and I was like, 'That was great! You guys killed it!' ... Woke up the next morning... I got all these texts, like, 'Praying for you', 'Hey, I'm here for you.' I'm like, 'What?!'" she continued. "I don't know if you guys have been to a club lately, but that's how girls dance at the club. My friends dance with him like that. It's just what they do."