The Rock, otherwise known as Dwayne Johnson, has revealed that he didn't always look tough - a picture he has shared on social media shows him looking like a fanny pack-wearing throw-back from the 1990's.
In the photo from 1997, the Rock, then known as Rocky, can be seen wearing mum jeans, a baggy turtleneck, a leather bum bag and sporting a diamond stud.
It's a far cry from the tough guy image the Hercules star portrays today.
The heavy weight champion wasn't the only one rocking the look back then as the fanny pack was a big trend back in the 90's - where hopefully it will stay.
"Fanny pack and lean take it to a whole other level... #90sRock #WTF #BuffLesbian" he captioned the snap.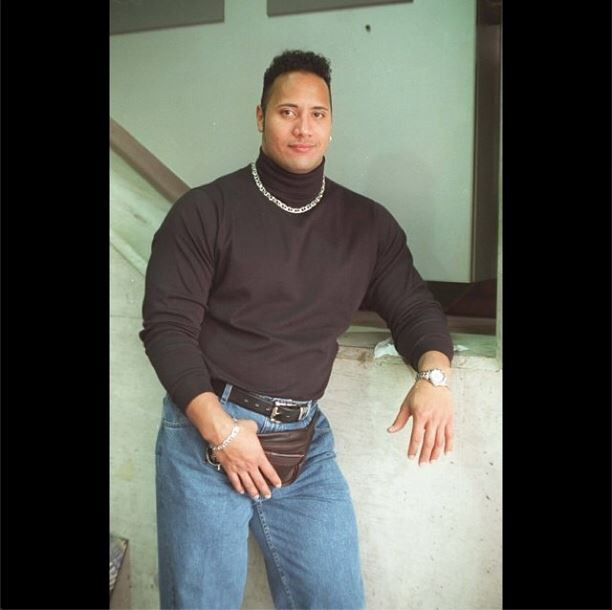 The Rock has just finished filming Fast & Furious 7, the seventh film in the Fast and Furious series, featuring the late Paul Walker.