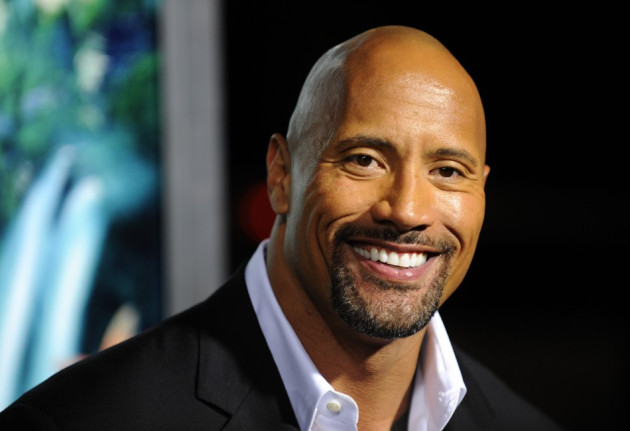 Dwayne 'The Rock' Johnson played up to his role as a tough FBI agent in new film Fast 6 when he confronted a gang of wannabe thieves.
The imposing former WWE wrestler spotted a gang trying to force their way into a van on the set of the action sequel in Hackney, east London.
Johnson, 40, who was dressed as an FBI agent, realised what was happening while he was midway through a take of a fight scene.
The 280lb (127kg) actor saw the gang trying to force locks on the van and ran towards them waving his fake badge. The terrified crooks ran off empty-handed.
An eyewitness told The Sun: "It was so funny. The Rock looked like an action hero because he had his flack jacket on and FBI badge in hand.
"All of a sudden there was loads of gunfire [from the set] and this giant dressed as a copper was about to mow them down. The lads jumped out of their skin and scarpered down the canal path and left the crew in peace."
The source joked that the film crew were considering dropping security and having The Rock take over.
Fast 6
The Rock was added to the growing cast of the Fast and the Furious film series for 2011's Fast 5, starring alongside Vin Diesel and Paul Walker. Fast 5 became the most successful film of the series and another sequel was quickly given the green light.
The new film will feature a number of scenes in the UK with action sequences being filmed in London and Glasgow. The film is set to follow the gang of fugitives across Europe.
Johnson gave one of the first behind-the-scenes glimpses of the shoot, tweeting a picture of himself and co-star Gina Carano.