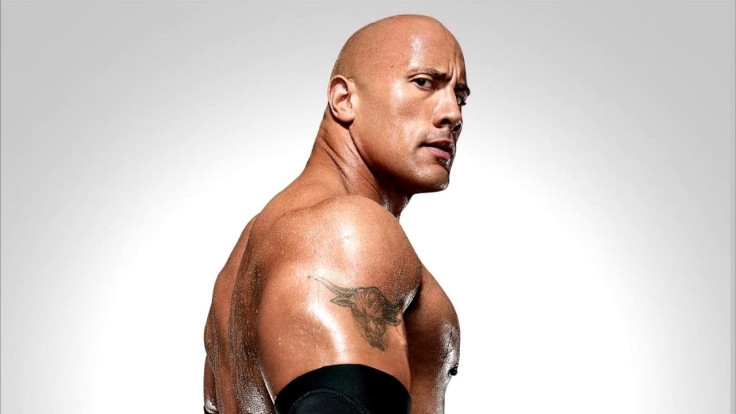 Dwayne 'The Rock' Johnson has revealed that he is giving his iconic 'Brahma Bull' tattoo an upgrade in a video uploaded to Facebook from the tattoo parlour where a presumably very-nervous tattoo artist was beginning his work.
"I've ingrained this bull in my DNA for two decades," Johnson wrote in the video's description. "My core. Humbly, it's also become a symbol of strength, resilience, heart, power and defiance to so many people around the world. I got this tattoo when I was just a kid. Now I need it to reflect me as a man."
The first of The Rock's two iconic tats - the other being the Polynesian tattoo across his left shoulder and down his arm - was responsible for one of his earliest wrestling mantles: The Brahma Bull.
Johnson's video (embedded below) doesn't reveal what the upgraded ink will look like, as it ends just as tattoo artist Nikko Hurtado, who is based in California, got to work.
"All my ink is a rite of passage and spiritual and the MANA (power and spirit) has to be right before we begin," he writes. In the video he discusses the same point, saying how grateful he's been over the years for what it's meant to him and his fans.
He also introduces Hurtado before promising to update fans after the session, presumably with a photo showing the finished design.
The Rock got the bull tattoo prior to his debut in wrestling company WWE (then WWF). The ink corresponds with his Western zodiac sign Taurus while also incorporating a tribal design linking back to his Polynesian heritage.
Johnson enjoyed huge success in WWE before transitioning to Hollywood in the early noughties. In 2003 he got his shoulder and sleeve tattoo, before wrestling his last match for over seven years in 2004.
He then focused on making it in Hollywood, starring in films like Get Smart, Race to Witch Mountain and Fast Five before returning to WWE on a more regular basis and eventually headlining Wrestlemania 28 in a dream match against John Cena.
The Rock now balances his Hollywood life with remaining open to appearances for WWE. His next film will be the remake of Jumanji, followed by monster movie Rampage and action thriller Skyscraper, not to mention further Fast and Furious sequels.