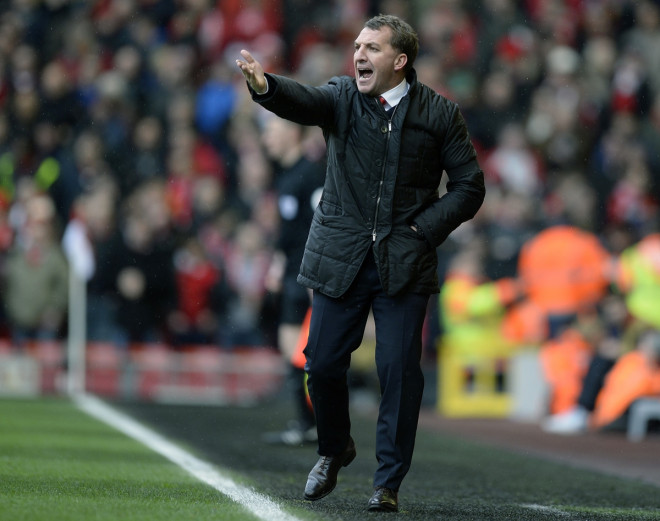 Brendan Rodgers has revealed that Liverpool's summer transfer plans will depend on the Reds's qualification for the Champions League next season.
The Northern Irishman claims the Merseyside club are preparing two separate plans depending on the final position at the end of the season. Liverpool are currently sitting in the fourth place, with 56 points from 27 games.
The Anfield club are six points ahead of fifth place Tottenham Hotspur. With 11 games remaining in the season, the Reds are favourites to qualify for Europe's elite club competition next season.
The former Swansea manager believes the Champions League qualification will open the door for Liverpool to attract a different set of quality players.
"You have to plan to succeed. It's something we are doing already. There is no doubt that if you arrive in the Champions League, it opens up the market to a different quality and type of player," Rodgers told the Liverpool Echo.
"We are certainly not complacent but you certainly have to have two plans ready. There's no doubt that where you finish and whether you have Champions League football can affect you."
"We know what being back in the Champions League can bring us. If we don't make it there then we will still look to reinforce the squad in the summer and look to make more strides forward," he said.
Despite being six points ahead of their closest rival Spurs, Rodgers claims the gap between the two clubs is not wide enough. The Reds manager has urged his players to focus on their game and not to worry about the results elsewhere.
"Six points really isn't a big gap. If you slip up and the others win then things can change quickly. There are 11 games to go and there are still 33 points to play for. There will certainly be no complacency from us," Liverpool manager explained.
"We have to go into every game and control our own destiny. If look at all the games we have left, every team will have something like to play for. We cannot worry about any other team. We believe in our ability at the moment and we are very confident."