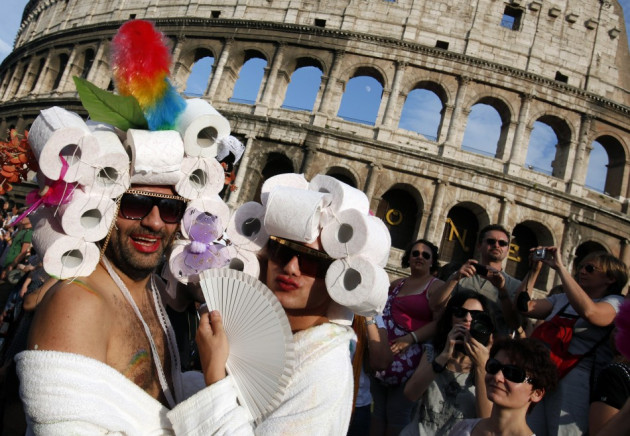 The finds were originally thought to be ceramic gaming pieces. The flat discs, ranging in diameter from 2.5cm to 10cm (1in to 4in), have been languishing in the collection at Fishbourne Roman Palace in West Sussex since they were excavated in 1960.
Previously it was thought the pieces, known as pessoi - meaning pebbles - were used for board games like draughts. However, according to a recent article in the British Medical Journal, they were really an alternative to the sponges mounted on sticks that Romans are known to have used for personal hygiene.
According to Professor Philippe Charlier's article, the Romans even inscribed some of their pessoi with the names of their enemies or others they didn't like. He also suggests that the hard surface of the discs could have led to medical problems such as haemorrhoids.
Dr Rob Symmons, the museum's curator told The Daily Telegraph: "I love the idea we've had these in the museum for 50 years being largely ignored and now they are suddenly engaging items you can relate to."
He added: "They would have probably been quite scratchy to use."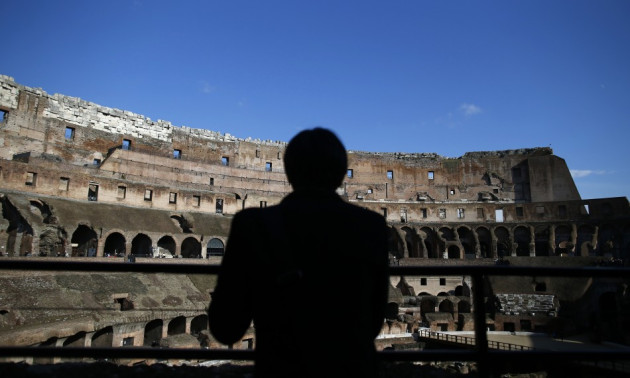 Other recent finds from the ancient world are fragments of coloured paints uncovered at the Colosseum in Rome.
Archaeologists says this evidence now points to the Roman arena being a Technicolor marvel, brilliantly decorated in red, blue, green and black hues.
The discovery suggests that the Colosseum, where 50,000 spectators watched gladiatorial combat, was covered with colourful frescoes.
Previously, the only section known to have been painted was the gallery of the emperor Commodus, portrayed by the actor Joaquin Phoenix in the Ridley Scott film Gladiator.
A five-year restoration plan is due to start soon to repair the deteriorating exterior of the 2,000 year-old structure.
"If we find it was painted on the outside it would be a very exceptional discovery," said Rossella Rea, director of the monument.
Other finds include images of a palm tree and crown that researchers believe are the symbols of gladiators, placed in tribute to their victories in the arena.