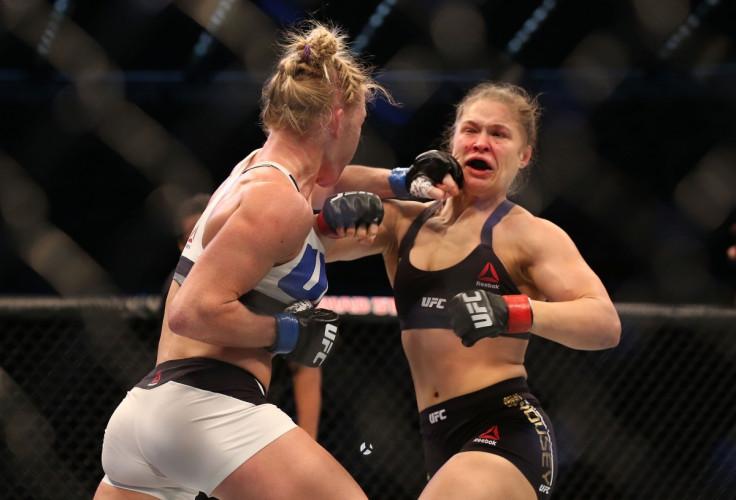 Ronda Rousey's shocking defeat at UFC 193 by Holly Holm raised a lot of concern among fans about her health. However, the fighter took to social media and reassured fans that she was doing fine.
"I just wanted to thank everyone for the love and support," Rousey posted on her Instagram account. "I appreciate the concerns about my health, but I'm fine. As I had mentioned before, I'm going to take a little bit of time, but I'll be back."
The fighter exited the octagon shortly after regaining consciousness post a lethal head kick by Holm, in the second round, of UFC 193 on 14 November in Melbourne, Australia. Rousey was immediately transported to the hospital following the loss of her title and did not attend the post-fight press conference to address the first defeat of her career.
Meanwhile, UFC president Dana White revealed on Twitter that Rousey needed stitches on her mouth, but aside from that, was free of any major injury.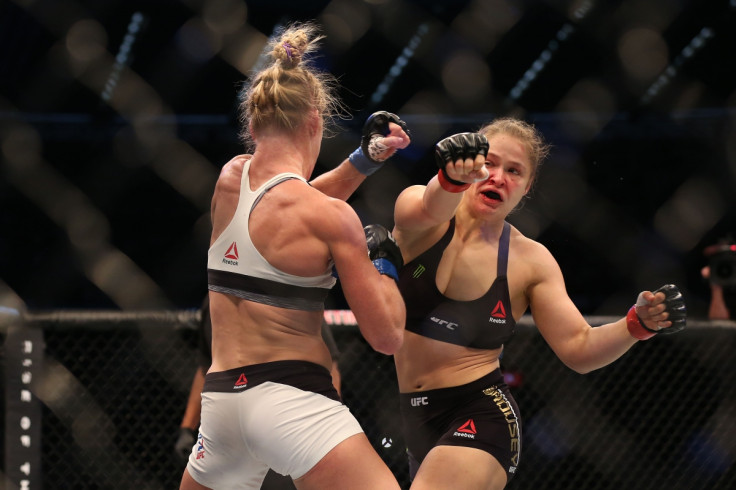 Prior to UFC 193, Rousey stated that she was looking at taking a break until UFC 200 in July 2016. It remains to be seen if she would return to compete at UFC 200, but in case she does, it will most likely be a rematch with Holm for the 135-pound title, reports MMA Junkie.