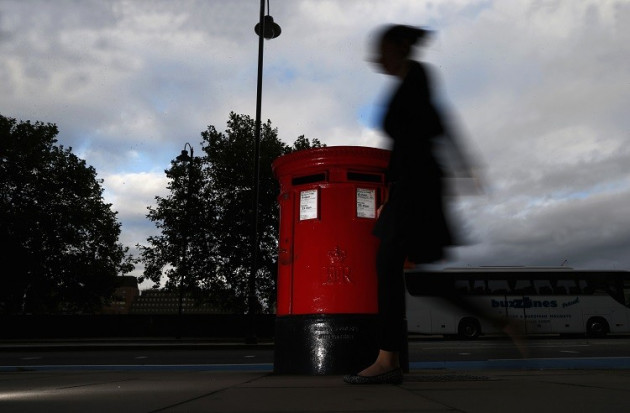 Goldman Sachs has reaped up to £12m after selling millions of Royal Mail shares during the stock's peak price period.
According to the Royal Mail's official share register, the investment banking giant sold 4.5 million stocks between 31 October and 11 November this year.
During that 10-day period, Royal Mail shares hit its highest price and therefore would equate to £12m in profit if the stocks were sold at its 587p peak.
Royal Mail's controversial flotation on the London Stock Exchange has seen its share price soar well ahead of the government's 330p offer price. On 19 November it was at the 550p mark, amid accusations the government blundered by seriously undervaluing the 500-year-old communications firm.
"Shares that appear in our name are either shares that we hold on behalf of our clients or shares that relate to trading activity with clients," said a Goldman Sachs spokesperson.
The UK government has already paid around £12.7m in fees to the seven banks involved in the Royal Mail privatisation.
Parliamentary Grilling
The banks, including Goldman Sachs and UBS, helped the government set the Royal Mail's initial-public-offering price at 330p but as soon as the stock started trading, the listing sky-rocketed.
Last week, a number of bankers, who advised the government on the Royal Mail privatisation, defended the IPO price.
"I think, in the context, this was a well-executed transaction," said Richard Cormack, managing director of Goldman Sachs, one of the key banks involved in the sale.
James Robertson, managing director at UBS added that the Royal Mail's industrial dispute with the Communication Workers Union was also "the major risk factor" weighing down on the iconic firm's IPO price.
Robertson said Royal Mail bosses had privately warned the Swiss investment bank in September during its pricing work ahead of the flotation that a pay deal with the CWU was unlikely and that industrial action would probably take place.
"Up until September we were hoping to get a pay deal and hoping to do the IPO on the backdraft of a positive industrial relations scenario," Robertson told MPs on the business select committee at a hearing on the Royal Mail privatisation.
"From September onwards, [industrial relations] was the major risk factor."
Meanwhile, Britain's business secretary Vince Cable is set to face a grilling in parliament today over whether he priced Royal Mail shares too low and therefore short changed the taxpayer.