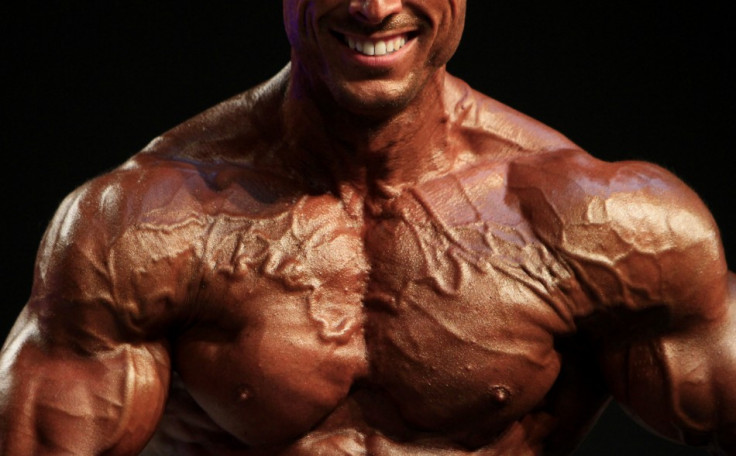 Ruben Arzu the body builder who attacked a Californian couple in their home couldn't be restrained by four police using tasers, old fashioned handcuffs proved more effective.
The police told Associated Press that it took two shots from tasers and four pairs of regular handcuffs to restrain Arzu.
The Associated Press reported that the 22-year-old was under the influence of steroids and was sat sitting on the victim's porch in Colton, California, completely naked late Saturday evening.
Police said that the husband, 35, spoke to Arzu who then attacked and "savagely beat" him, causing serious head injuries.
When his wife attempted to call the police, Arzu lifted the woman above his head and threw her around the room repeatedly causing injuries to her face and head.
Police officer Ray Mendez said: "The suspect violently attacked the husband, causing major head trauma and injuries."
Arzu the attempted to flee but was confronted by neighbours.
Chuck Walsh said: "I don't know if he was high on something or what, but he stood up against two officers and they tasered him and it didn't even affect him."
Both victims were taken to Arrowhead Regional Medical Center and are both said to be in a stable condition.
Ruben Arzu was taken for treatment after the ordeal for steroid abuse treatment. He has also been remanded in custody on charges of attempted homicide and aggravated mayhem.