Comedian and activist Russell Brand has revealed he is considering raising his soon-to-be born child as gender neutral, with his fiance Laura Gallacher.
The expectant father, a former wild child who beat heroin and sex addictions before briefly marrying pop star Katy Perry, insists he now lives a rural life and hopes it will help him prepare for the changes parenthood brings.
Speaking on the Jonathan Ross Show having announced the baby news on Twitter by posting a picture of himself reading a parenting handbook, the 41-year-old said: "I read a different book every week and I read one on preparation for fatherhood to mentally prepare me for it. I don't know that it has prepared me for it."
"I've painted the room, I've done the things that you're supposed to do, I've accepted the idea that that person will be more important than me, 'Jesus Three', I'm thinking of calling him or her," he quipped.
Despite his attempts to settle down, Brand, who appeared on the chat show to promote Trolls, the new Pixar movie he features in alongside Justin Timberlake and Anna Kendrick, admitted he is keen to instil his own progressive, free-thinking values upon his child.
"We don't know the gender I may not even ever impose a gender upon it, let the child grow up and be whatever the hell it is, never tell it there is such a concept.
He added: "Obviously what I think is I am unable to anticipate it but I just want to be present for it and be completely loving and encouraging to this human being and to see what it does."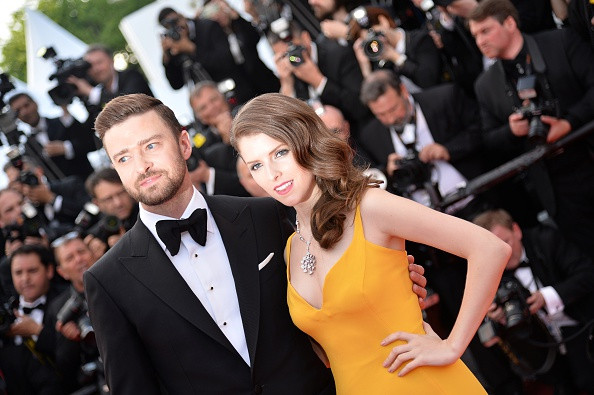 The comedian, who broke into Hollywood movies before partially shunning the mainstream celebrity lifestyle is favour of promoting political activism through YouTube channel The Trews, has now swapped his London lifestyle for a £3.3m country mansion in Oxfordshire, report Mirror Online.
Opening up about his changed ways to Jonathan Ross, Brand said the weight of fame has finally made him seek a quieter existence: "This new domestic life with the two cats, the 13 chickens, the dog and the soon-to-come child there is a necessary serenity.
"And I suppose, Jonathan, being serious if I dare for a moment, having been famous for a decade I've kind of realised that you have to have some sort of transcendent inner serenity and some genuine earthed things in your life otherwise you'll go mental."