Jimbo, a 1,500 pound Kodiak bear lives at the non-profit Orphaned Wildlife Centre, a haven for injured or unwanted animals in Otisville, upstate New York.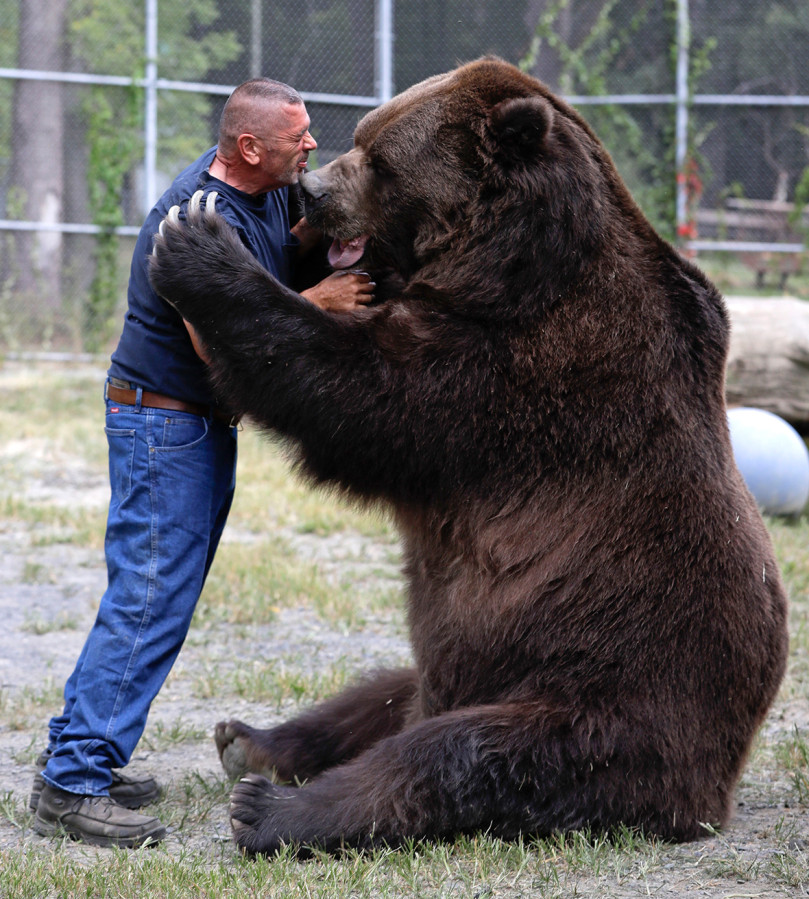 Run by Jim and Susan Kowalczik, the Orphaned Wildlife Centre currently has 11 bears living there, most of whom have been born in captivity. Jimbo, who came from the West Coast game farm after injuring his leg, has been in their care for almost 23 years. Frankie, a black bear, was also born in the wild but was brought to the enclosure after being hit by a car.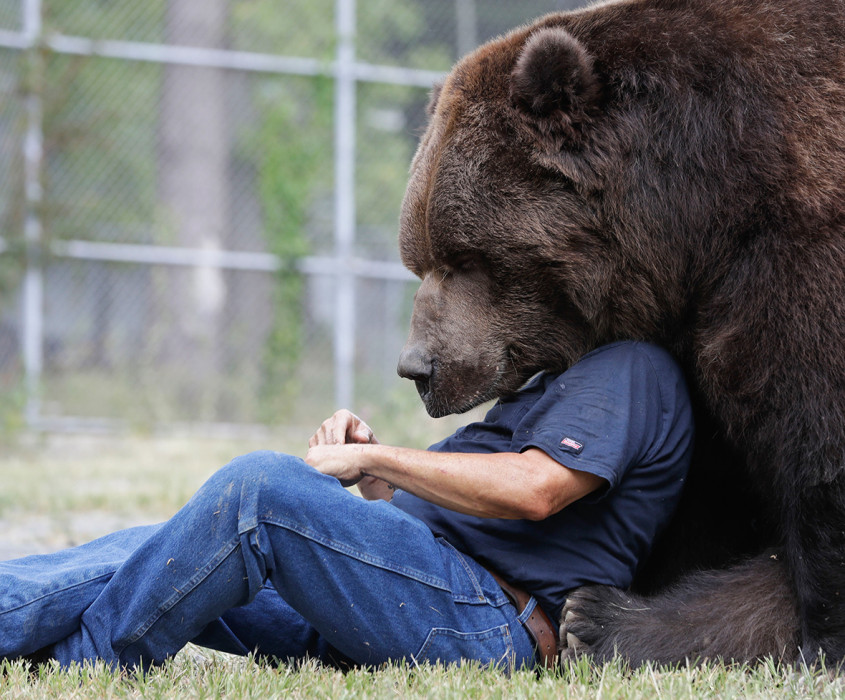 The couple have been rehabilitating squirrels, ducks, deer, mink and other animals together since the early 1990s. The main goal is to release animals, but the bears here cannot be released because of injuries or because they are too accustomed to captivity. Jim and Susan funded the venture out of their own pockets, and are now able to take donations –they still run the centre by themselves, with the help of director Kerry Clair, who handles administrative duties.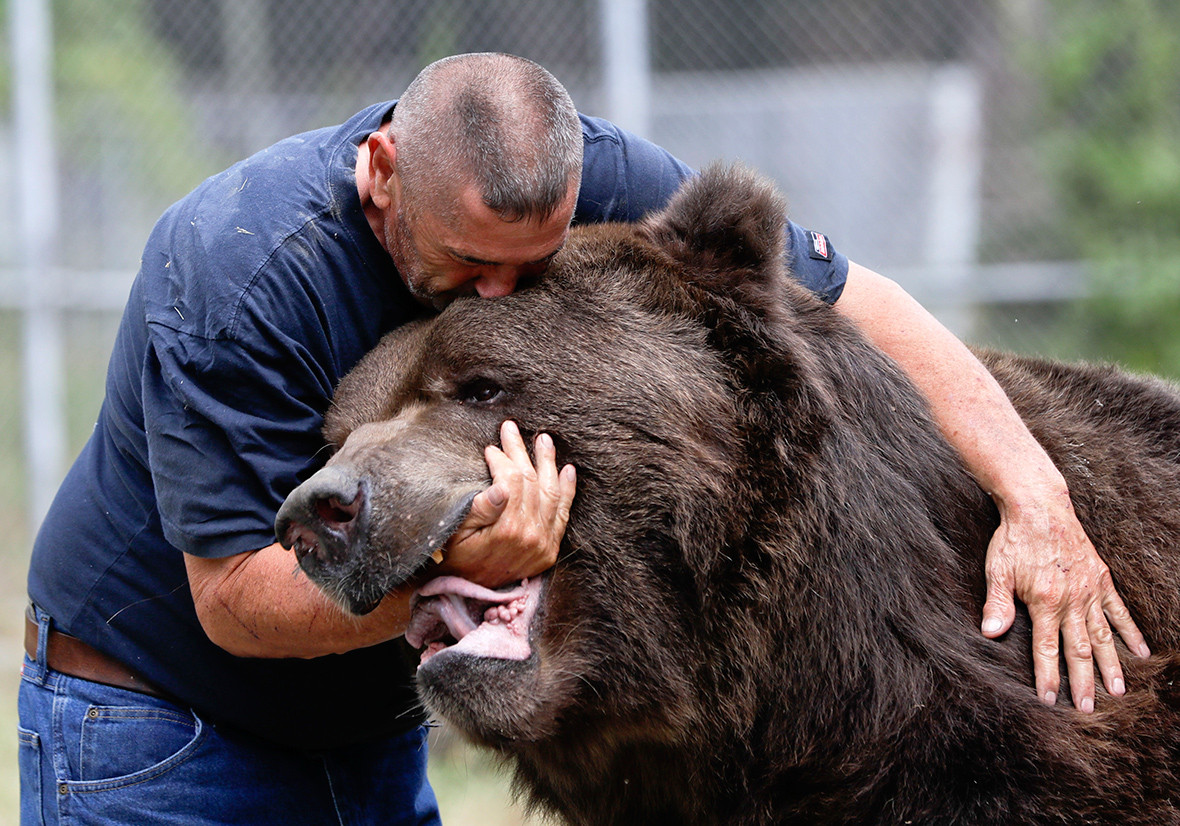 During an interview with the Associated Press, Jim Kowalczik lies on the ground as Jimbo rests a heavy paw on his waist. Feeding Jimbo a marshmallow, Jim laughs as the bear's tongue slobbers on his ear. "He'll play with you all day if you have the time," he said, adding that it's fortunate the bear doesn't throw his weight around casually. "If he lays on you, you've got a problem." The videos, which the couple have posted on social media, help with the exposure. "They're content, they're happy. If they weren't," Kowalczik pauses as Jimbo licks him, "you would know it."