Russell Brand is set to become a father for the first time with reports that his girlfriend Laura Gallacher is expecting their child. A source says the couple are "thrilled" to be starting a family together with Gallacher, 27, said to be five-months pregnant.
The happy news is yet to be confirmed by the couple but an insider reveals that Brand, 40, and Gallacher, who is the younger sister of sports presenter Kirsty Gallacher, are excited about impending parenthood. The source told The Sun: "It feels like a new chapter in their lives and the couple are enjoying every moment, including discussing baby names.
"Russell is absolutely made up. Most of his closest friends have children and he was desperate to start a family. He and Laura are thrilled to bits at the prospect of becoming parents. They have shared the happy news with close family and friends."
Aside from her famous older sister, little is known about Gallacher and her relationship with the comedian. The couple appear keen to play out their lives together in private and their romance has been kept mostly under wraps. It is believed the Get Him To The Greek actor has dated Gallacher on and off in the past, including brief stints in 2007 and 2009. Confirming their reconciliation in 2015, the parents-to-be were seen jetting off to Rome on holiday.
Since rekindling their romance, Brand and Gallacher have reportedly set-up home together in a riverside home in the village of Aston, near Henley-On-Thames, Oxfordshire. According to the newspaper, the pair are now building a nursery at the property, which is allegedly valued at £1m ($1.4m).
Addressing Brand's previous serious relationships, the source added: "It didn't work out with Katy [Perry], who felt she was too young for kids — and there were conversations with Jemima [Goldsmith]. But Russell is blissfully happy with Laura... They have been living as a couple for the last six months and are determined to make a go of their relationship."
IBTimes UK has reached out to Brand's rep for comment. The British comedian has had several high-profile relationships over the years, most notably his year-long marriage to pop star Katy Perry, which ended with Brand filing for divorce in 2011. The funnyman has also dated, or been linked to, supermodel Kate Moss, Imogen Thomas and Courtney Love.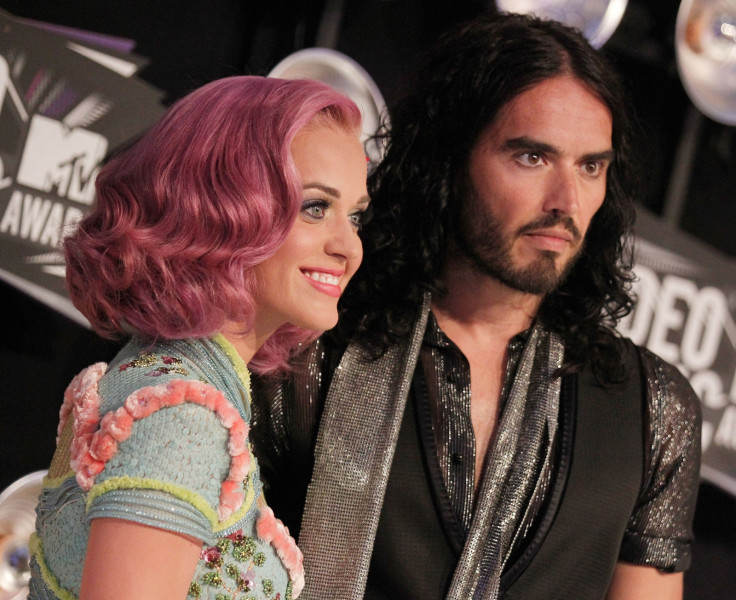 Brand has made no secret of his desire to settle down and have children, citing this is as one of the reasons for his split from Perry. The actor told Howard Stern in 2012: "She's young, successful and dedicated. [The reality is] you can't fully understand it until you do it. I was really into the idea of marriage and having children."