Russell Crowe rules Instagram with hilarious debut posts: 'From the DC Universe, comes Skin Care Man'
Hollywood actor has joined the photo-sharing app.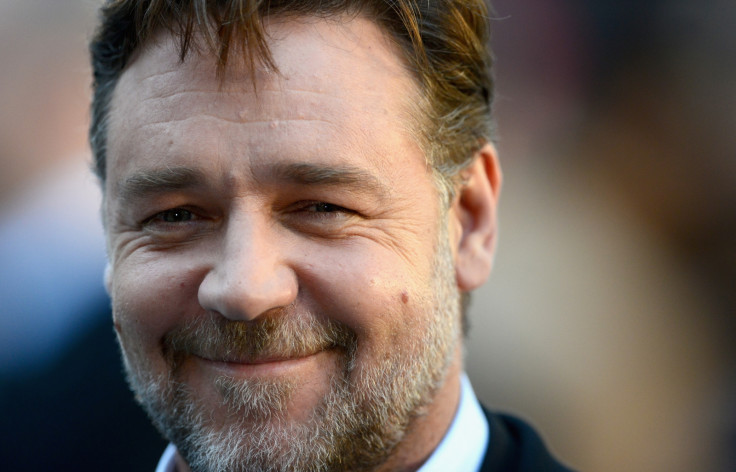 He may be late to the Instagram party, but Russell Crowe has made quite the impression after finally taking the leap. The Hollywood A-lister made his debut on the photo-sharing site on Tuesday (25 April) with a string of hilarious posts to prove that, should the acting thing not work out, he could clearly pursue a career in stand-up comedy.
The 53-year-old Oscar winner kicked off the festivities with a selfie of himself cooking ratatouille and took the opportunity to wax some lyrical in the accompanying caption.
"To celebrate my foray into Instagram I wanted to share something deeply artistic with you," he wrote alongside the image of him posing in the kitchen with the ingredients for the French dish.
"To those who ask the age-old question 'how do I have a career in acting like yours?' this is my answer ... You must be able to make a perfect Ratatouille ... Below the steps and secrets. First brown your onions and garlic with salt and pepper and a little olive oil.
"Next add tomatoes, I prefer cherry tomatoes. The key is patience and love. Low low heat. Then add your sliced zucchini or courgette and more salt and pepper. I also like to add chilli and jalapeño.
"Once everything is coming together add a generous chunk of butter. I serve on toast with butter and a tiny amount of Vegemite. There it is, Academy Award winning Ratatouille. I wish you the best in your acting career."
The father-of-two, who is a break after wrapping filming on The Mummy reboot with Tom Cruise, also shared a video of himself with a facemask in the bathroom with the hashtag #newmovie.
He slowly raised his head in a menacing fashion before saying: "From the DC Universe, comes Skin Care Man." Even he couldn't take creepy alter-ego seriously and soon burst into laughter.
Crowe has been welcomed with open arms onto the platform with many of his 58.7k followers thanking him for his cooking tips and his comedic flair. One wrote: "I cooked it right now ... Thank you, so delicious. Please carry on the instructions like this ... Quick , Easy , Intimately and Sweet."
The screen icon followers just six people – including British actress and singer Samantha Barks, 26, who he was romantically linked to in 2013. His bio reads: "Older than my children, younger than my parents, get the odd job."
© Copyright IBTimes 2023. All rights reserved.