Hollywood actor Johnny Depp is accused of being a "habitual liar" by his former business managers. The Pirates Of The Caribbean star is currently embroiled in a bitter lawsuit with The Management Group, who managed the actor's financial affairs for 17 years and whom Depp accuses of "gross mismanagement".
Depp, 53, sued The Management Group for $25m (£19.4m) in January but the company later countersued, claiming the actor indulged in extravagant purchases despite their warnings. Addressing the legal dispute, the Sweeney Todd actor has questioned why the firm did not release him as a client as a result of his overspending.
In an interview with The Wall Street Journal, Depp said: "If I want to buy 15,000 cotton balls a day, it's my thing. Why didn't they drop me as a client if I was so out of control? I've worked very, very hard for a lot of years and trusted a lot of people, some who've clearly let me down. It's my money."
However, The Management Group responded in a scathing statement alleging that Depp is a "habitual liar who denies responsibility for his own outrageous conduct". The company's spokesman, David Shane, added to the AP: "Johnny Depp and his sister were involved in every significant business decision during the 17 years TMG represented him. Depp now admits to his extravagant spending but blames TMG for not dropping him as a client."
In new documents filed at the Los Angeles Superior court on 25 April, Depp's lawyers claim to have "significant new information, including documents and testimony" from an ex-Management Group employee regarding "misconduct in managing Mr. Depp's affairs".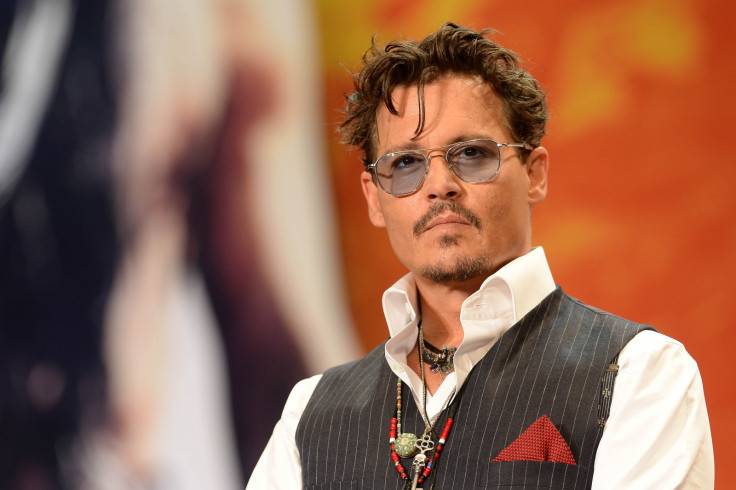 Responding to the new allegations, the company's spokesman said: "[Depp is] relying on dishonest, discredited statements from a vindictive former TMG employee who was fired seven years ago – at which time the employee vowed to get TMG back."
The Management Group, who looked after Depp's finances from 1999 until 2016, previously said the movie star spent $75m on buying and maintaining homes around the world, including a set of islands in the Bahamas and a French chateau. The company also said that Depp splurged on private jets, art and memorabilia. Depp argues that their alleged mismanagement resulted in him landing in debt of more than $40m (£31m).