Russia: Anti-Kremlin activist Vladimir Kara-Murza in hospital after 'poisoning'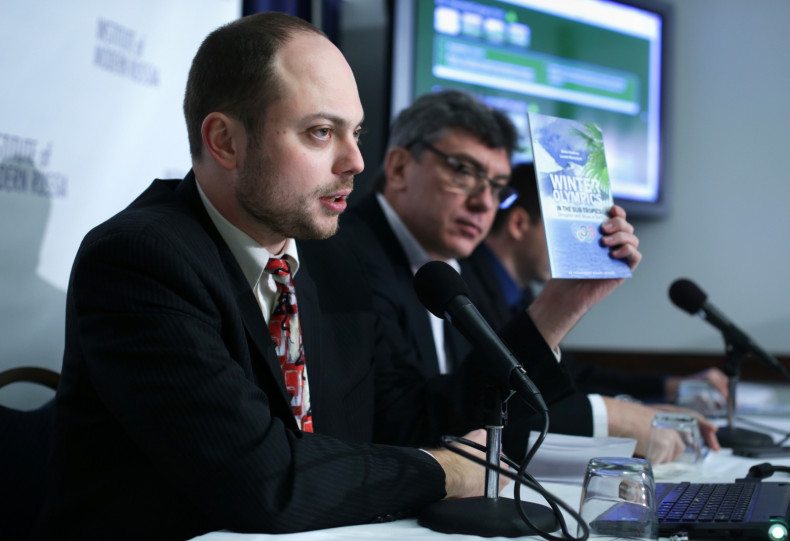 Russian journalist and opposition activist Vladimir Kara-Murza is seriously ill after allegedly being poisoned.
The 34-year-old was admitted to hospital in Moscow after a sharp drop in blood pressure and lost consciousness.
Initial symptoms indicated that he could have been poisoned, doctors told Vadim Prokhorov, a lawyer for the RPR Parnas opposition party, reported Kommersant.
Kara-Murza is a director of the Open Russia Foundation, an organisation founded by oligarch and Putin critic Mikhail Khodorokovsky to promote civil society in Russia, and a council member of the RPR Parnas, which was led by anti-Kremlin politician Boris Nemtsov before his murder in February.
"Vladimir Kara-Murza Jr. has been in severe condition since yesterday. A diagnosis is not clear yet. We do what we can," the Khodorkovsky Center, the umbrella organisation of the Open Russia Foundation, tweeted.
Kara-Murza's father told Kommersant that a diagnosis of poisoning was premature, and that his son may have become ill after having an allergic reaction to food, or because of irregular meals and not enough sleep.
He said his son was at the Russian Legal Information Agency, a state-owned news agency, when he fell ill and was taken by ambulance to hospital.
The Open Russia Foundation this week released a documentary about Chechen leader Ramzan Kadyrov, alleging complicity in widespread human rights abuses, corruption and the fact that he presides over a personal army of 80,000 fighters. In response, Kadyrov released a video of himself firing an assault rifle, which some interpreted as a threat to those who made the film.
Kadyrov is suspected being linked to the death of Nemtsov, who was shot dead on a Moscow bridge within sight of the Kremlin.
Kara-Murza was also involved in writing a report on Russia's involvement in the war in east Ukraine, which was started by Nemtsov but left unfinished after his murder.