Boris Nemtsov report details Russian involvement in east Ukraine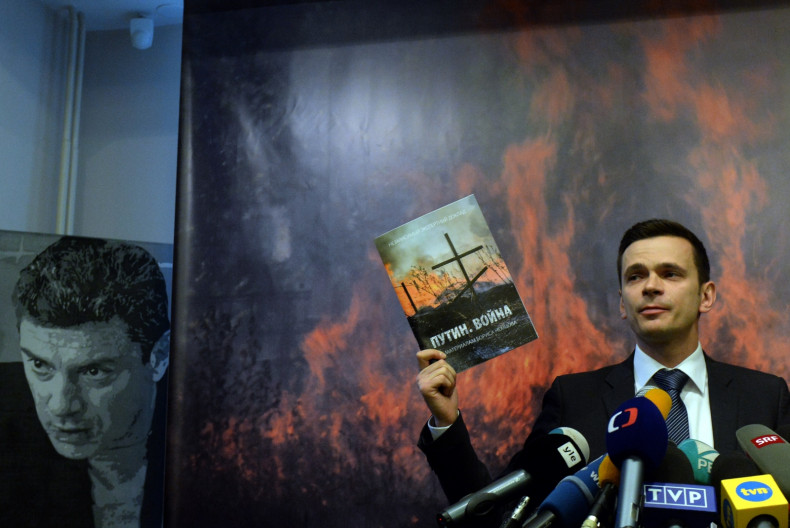 A report compiled by slain Kremlin critic Boris Nemtsov and released by his allies alleges that hundreds of Russian soldiers have fought and been killed in east Ukraine, despite official denials of involvement in the conflict.
The 64-page report, entitled Putin. War, was partly compiled by the former deputy prime minister before his murder in Moscow in February, after interviews with relatives of dead Russian soldiers allegedly killed in the conflict and other representatives.
The report alleges that Russian soldiers were released from their army duties and listed as volunteers in the fight against Ukrainian forces, and billions of roubles spent by Moscow in the battle against Ukrainian forces.
The Russian government has consistently denied claims that its military is involved in the conflict in east Ukraine, which broke out after the pro-Russian government in Kiev was toppled last year. The war has so far claimed more than 6,000 lives.
The report was released today by allies of Nemtsov, who claimed that websites hosting the report came under cyber-attack just after its release.
"Nemtsov believed that it was possible to explain to Russians what is actually happening, not what the propaganda that's pouring from the television screen says," said the politician's assistant, Olga Shorina.
In the report, the authors claim that 220 Russian soldiers were killed in two battles in east Ukraine last year, including the fight to take the strategically vital town of Debaltsve from Ukrainian forces.
In the first 10 months of the war, which broke out in April 2014, Russia spent 52 billion roubles (£6.5m) on arming, manning and equipping pro-Russia militias, claims the report.
Russian authorities had failed to honour pledges to compensate the families of Russian soldiers killed in the conflict, the authors claim.
It claims that non-exported Russian weapons were being used by pro-Russia militias in the conflict, and that the security forces of Chechen president Ramzan Kadyrov had a presence in the region.
The report also details how Russian troops seized Crimea in February 2014.
Sporadic fighting continues in east Ukraine despite a ceasefire agreed earlier this year.
Putin's spokesman Dmitry Peskov said he had not seen the report, according to Russian state media.