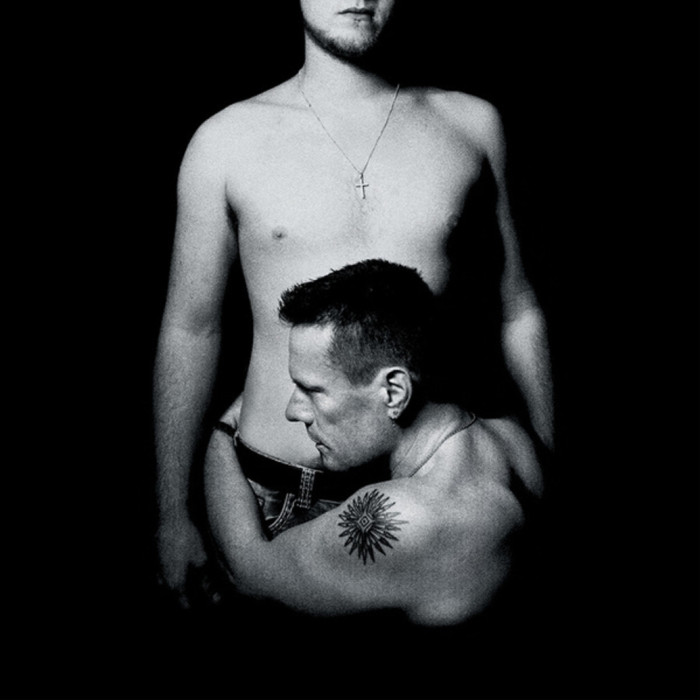 A Russian politician has denounced U2's latest album as "gay propaganda" and has asked the attorney general to investigate if Apple has broken any laws in the country.
Alexander Starovoitov, a member of the rightwing LDPR party, claimed the album Songs Of Innocence violated Russia's controversial gay propaganda laws as it shows two men "in a display of non-traditional sexual relations".
The front cover of the album, which was released as a free "gift" to 500 million iTunes users in 2014, features U2's drummer Larry Mullen Jr hugging his 18-year-old son.
The band say the image represents "how holding on to your own innocence is a lot harder than holding on to someone else's".
The image was not used for the free version of the album, which sparked complaints from iTunes users, but was seen on the physical release.
Elsewhere, a lawyer named Evgeny Tonky has said he is ready to sue Apple for compensation for moral damages on behalf of his own son.
If found guilty of spreading gay propaganda, the company could be forced to pay a fine of up to one million rubles (£13,000, $20,000) or cease trading in Russia for 90 days.
In 2014, a university in St Petersburg removed a statue commemorating Apple founder Steve Jobs was removed soon after current CEO Tim Cook announced he was gay.