A Scottish brewery has delivered a "protest beer" to the Kremlin to ridicule Russia's anti-gay propaganda law.
The drink, called Hello My Name is Vladimir and produced by Aberdeenshire-based BrewDog, was delivered in a case depicting president Vladimir Putin with make-up in five Warhol-style images.
The brewery, which employs 200 people, produced the 8.2% IPA with Limonik berries, which are believed by many Russian men to improve sexual performance.
The beer has been launched in support of LGBT groups which called for the boycott of the Sochi Winter Olympic Games.
The company said it would donate the 50% of the sales of the beer, which costs £2.89 per bottle, to charities that "represent oppressed minorities around the world".
BrewDog co-founder James Watt also posed topless on a horse to make fun of macho Putin.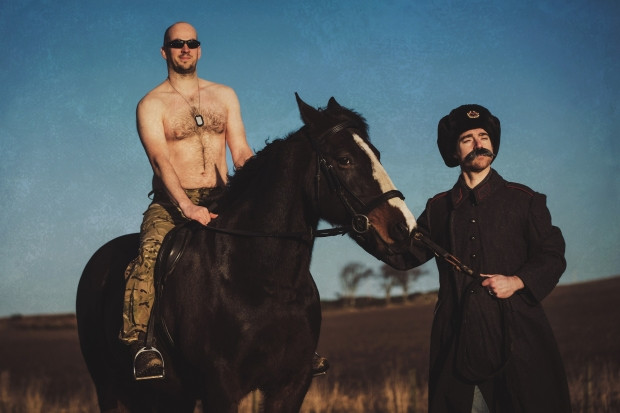 "As Hello My Name is Vladimir is clearly marked 'not for gays' we should bypass the legislation outlawing supposed 'homosexual propaganda'," Watt said.
"It's been our mission at BrewDog to upend the status quo in whatever form it occurs. Whether it's the stranglehold the mega brewers have had on beer production in Europe over the last 50 years, or in the case of Russia, the sick legislation that discriminates against millions of its citizens."
The Scottish brewery is not new to controversy. In 2012 the company launched "Never mind the Anabolics", a beer mixed with steroids mocking Heineken's sponsorship of the London 2012 Olympics.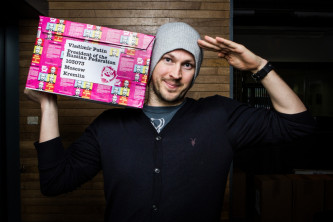 The anti-gay propaganda law, introduced in June, bans the promotion of non-traditional relationship to minors.
An upsurge in gay hate crimes has been reported since with nationalist gangs such as Occupy Gerontophilia and Occupy Paedophilia encouraging homophobes to use social media such as VKontakte to lure young gay people into traps and humiliate them on camera with beatings, torture and abuse.