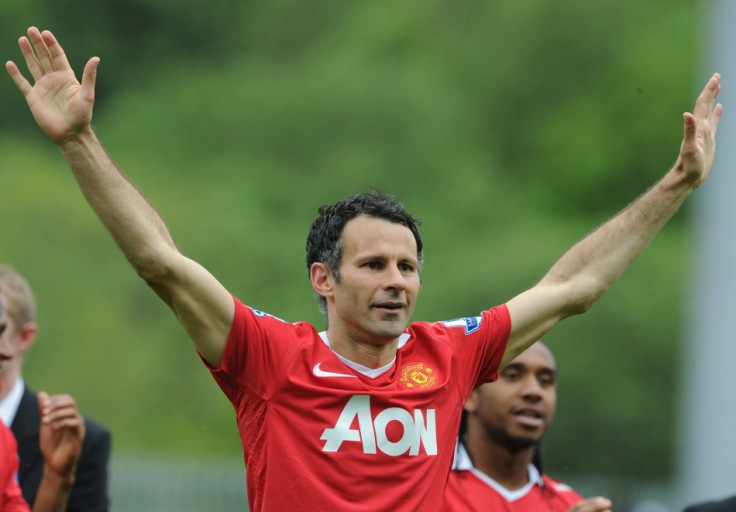 Sir Alex Ferguson believes that Manchester United star Ryan Giggs has surpassed Italian legend Paolo Maldini, with the midfielder about to celebrate his 900th appearance for the English giants.
Maldini made 902 appearances for AC Milan over 24 years, and retired just before he turned 41. The defender was a legend in Italian football for his staying power despite being double the age of many of the players he came up against, and Giggs looks to be his equivalent in English football.
But Ferguson believes that the United stalwart's ability to continually star in the midfield, one of the positions that requires a great deal of athleticism, makes him the best player that the legendary manager has seen in the game.
"I would say that from my personal view," he said, as reported by Sky Sports. "I don't say everyone will agree with me as we all have favourites. But, playing in the Premier League as long as he has, I don't think another player will do it."
He added: "Obviously Maldini was a magnificent player but there is a distinction.
"Maldini was a defender and although in his case, he probably put in a lot of running as a full-back, wide (midfield) players have more work to do."
Giggs is a rare one club man, and along with players like Paul Scholes and Gary Neville, the Welshman has spent his entire career at United - apart from a short stint as a youth at Manchester City.
Recently the 38 year old signed a contract extension with the club to stay for yet another season, and Ferguson joked that he doesn't look to have an expiry date, despite most players his age having long retired or gone to overseas clubs that can offer one last big pay cheque.
"One hundred games from now?" he queried. "How old would that make him?
"Stanley Matthews played at 50 I suppose. We will just have to wait and see."