Former Arsenal midfielder Samir Nasri believes that Manchester City's new manager Manuel Pellegrini is similar in style to Arsene Wenger. Having played under both, the Frenchman insists that they are similar in how they work on the field but differ in their approaches in training where the former Malaga manager is not scared to point out their mistakes unlike Wenger.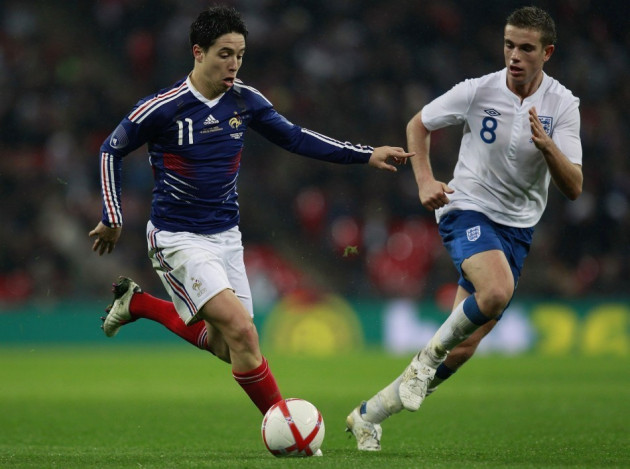 Pellegrini replaced Roberto Mancini who won the Premier League with City in 2011-12 but the 26-year-old believes that under their new manager City will benefit in the long term. The Citizens will start their campaign in the Premier League on 19 August against Newcastle at the Etihad stadium.
"Pellegrini is someone who talks with the players so it is always good for the players to know what's he's doing - if he's good or if he's wrong. What I like about him is he talks about everything outside football as well, about how you are in your life. It's pretty important for a manager to do this kind of thing. It's a kind of psychology," Nasri said, according to the Sun.
"He's a bit like Arsene Wenger in the way he works. It's the same kind of training, the same attitude but the difference is he's not scared to stop the training when something's wrong. That's interesting for us because he wants us to play with a principle and to understand, so it's important for him to talk to the players," he added.
The former Real Madrid manager has already brought in Alvaro Negredo, Jesus Navas, Stevan Jovetic and Fernandinho into his side as he looks to reclaim the league title from his local rivals. City finished last season in second position, 11 points behind United and also failed in their attempt to win the FA Cup, where they lost in the finals to Wigan. Nasri insists that the players are willing to turn things around after a disappointing season and resume winning trophies.
"Last year was really disappointing for us. This year we want to win everything and we need good players to do so. On the first day the manager arrived he said he wanted 22 players of top quality, two for each position," Nasri explained.
"When you're at a club such as City, United, Barcelona or Real Madrid you know you're going to be in competition with good players and you have to accept it. We're really confident. Once you win something you want to win something every year," he concluded.