Eighteen children were among 27 people shot dead in a primary school shooting spree outside in a small town outside New York City.
Among those reported killed in the shooting was the gunman, who opened fire on a kindergarten class at Sandy Hook Elementary School in the wealthy town of Newtown, Connecticut, shortly after the school day started.
The head teacher of the primary school, Dawn Hochsprung, 47 was among those dead.
The gunman was described as masked and heavily armed by local media. He was said to be a 20-year-old who had links to the school.
The gunman was shot dead by the parent of one of the pupils, the Daily Mail claimed.
ABC said he was armed with four weapons and had a bulletproof vest with him.
Reuters reported a "whole classroom of children" was still missing while local schools went into lockdown amid reports of a second gunman on the loose.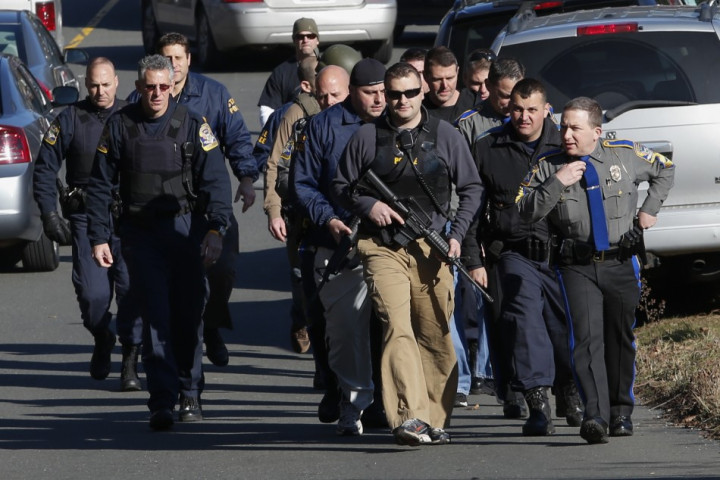 Unconfirmed reports said a property in New Jersey was raided by police.
One witness told CNN that shots were heard in the school hall.
"There must have been 100 rounds fired," she said.
Children saved
Some children survived because they had been locked in a classroom closet when shooting broke out, said local media.
Two guns were recovered by detectives at the scene.
Police Lieutenant Paul Dance said: "The entire school was searched. Students and staff were put into the staging area and reunited with loved ones.
"Both students and staff are among fatalities at the scene. The shooter is deceased inside the scene.
"There's a great deal of search warrant activity and enforcement activity.
"The scene is secure. Many agencies are working together to work out exactly what happened."
Youngsters aged between five and 11 were evacuated from the school after the gunman began the bloody onslaught.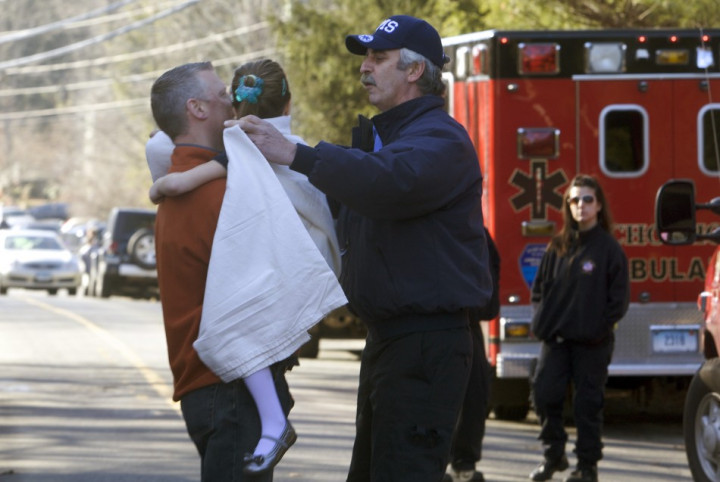 The massacre has raised urgent questions about how the gunman gained access to the school. Primary schools in Connecticut are usually locked to outsiders and visitors have to be buzzed in.
President Barack Obama expressed his condolences over the shooting.
The town lies in New York's commuter belt and has a largely wealthy population of fewer than 27,000 people. It is around 60 miles from New York.
The average income of residents is over $100,000 (£62,000) and typical houses are valued over $450,000.
Connecticut Sandy Hook Elementary School Shooting: Children and Parents in Deep Shock [IMAGES]
Connecticut School Massacre:Sandy Hook Elementary School Security Policy [FULL TEXT]