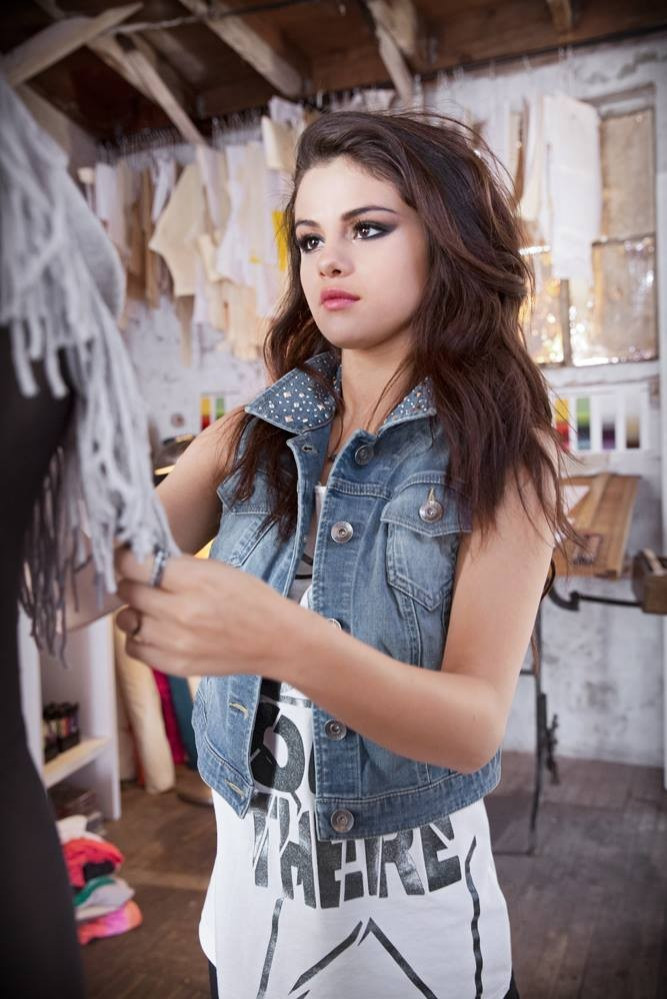 Pop star Selena Gomez has another feather added to her cap now. She has resumed her role as a designer and has launched her own line for Adidas NEO. The 20-year-old already has her own clothing line, Dream Out Loud. Gomez's Adidas NEO collection is reportedly infused with her personal sense of style and is aimed at teenage girls.
"Selena is loved for being a stylish fashion inspiration to young girls. NEO Label is all about teenagers - seeking adventure, and unexpected surprises, so it was a natural collaboration," Claire Midwood, vice president of Adidas NEO Label stated.
She has however been the brand ambassador for the label since 2012. She launched the first Adidas NEO clothing line in Berlin. Gomez's collection is all set to launch on 30 July.
"I love playing around with fashion and like clothes that are fun, easy to wear and comfortable. My collection has a 'rock chic' theme and it's confident, rebellious and fun. It's also a little bit darker and I think it encourages girls to put their own stamp on their individuality and show confidence in what they are wearing," Gomez stated.
Meanwhile, Gomez new album, Stars Dance, is set to debut in just two weeks, but a new track from the highly anticipated record has leaked already. The track, titled Love Will Remember, features a voicemail supposedly from Gomez's ex -boyfriend, Justin Bieber. Gomez has previously confessed that the song is indeed about her ex.
Although Bieber appears to be moving on, after a good deal of messy public behaviour, his former girlfriend still has a soft spot for him. The 20-year-old Gomez was left in tears after a radio show host in Canada jumped her with sound clips of Justin Bieber.
According to Celebrity Dirty Laundry, the 99.9 Virgin Radio station in Toronto was told, in no uncertain terms, to lay off any link to Bieber. Unfortunately, towards the end of an otherwise impeccable show, the hosts went off topic and were subjected to a barrage of criticism from Gomez's PR reps and the singer herself.