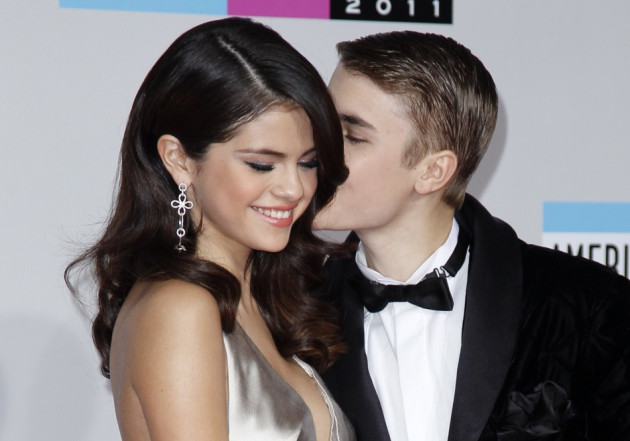 Canadian pop star Justin Bieber who recently came under fire for a series of scandals and criticism, left Norway on a happy note. The 19-year-old singer took to Twitter to thank all of his Norwegian fans after performing for his Believe tour.
"Norway thanks so much. And yeah I saw the #OurKidrauhl song u made for me. Thank u. Great shows," he tweeted, later adding, "Smiling"
However, the real reason for his happiness is speculated to be his former girlfriend Selena Gomez, who reportedly flew to the Norwegian capital, to be with him. Multiple reports suggest that Bieber's long time lady love may have forgiven him and may be planning to rekindle their love again.
According to report in TMZ, the 20-year-old singer landed at Oslo, where he was performing, though she did not have any known professional commitments there. A Norwegian gossip website also reported that Gomez was there, to in fact see her troubled former boyfriend.
Gomez recently opened up about her love life on The Ellen DeGeneres Show and revealed that she is coping up well with split.
"Everybody knew you were a couple and now you're not together anymore. And, of course, no one's just going to leave it alone. We have to ask you about it. But you are doing OK? We're concerned that you're happy and we want you to be happy," DeGeneres asked.
"Yeah, I am. I met Brad Pitt. I'm great," Gomez replied, "I was in my dressing room and I had just finished performing. They knocked on my door and they said Brad Pitt would like to come in and I was like, 'He can come in.' I was trying to play cool and be really nice."
"As soon as he walked out I ran and I hid under the craft service table for like two minutes because I couldn't believe it was happening," she added.