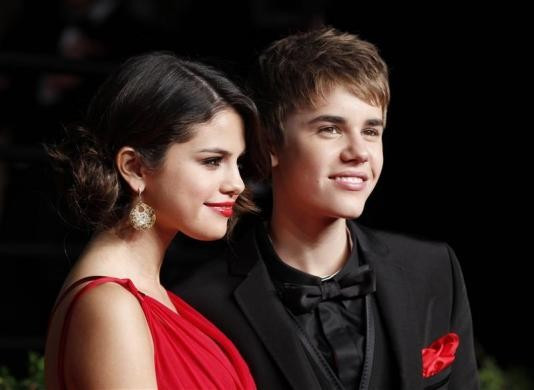 Disney actress Selena Gomez is reportedly worried that her ex-boyfriend Justin Bieber will take revenge by using old footage of the two in his documentary to be released later this year.
The Spring Breakers star, who broke up with Bieber in January, has been asking Paramount Pictures to delete the clips from the sequel to his Never Say Never film.
"There are some cringe-inducing moments like when she goes to kiss him but spills her ice-cream all over his crotch," a production source revealed to Daily Star, "And there are plenty of scenes where she's yelling at him over his behaviour which, if edited, would make her look like the princess of bitches. Selena has moved on since their split but he doesn't seem to have done so. She's desperately worried he'll try to exact some sort of revenge on screen."
The 20-year-old actress had signed an all-access deal for the first documentary, but is disappointed over her decision.
"Selena has pleaded with Paramount to help her keep her unused scenes from last year out of Justin's follow-up film," another insider said.
Gomez seems to be handling the break-up better and during an appearance on The Late Show with David Letterman, she joked she made the Baby singer cry.
Meanwhile, the Canadian pop star has come under fire for a series of scandals, including fights with the paparazzi and allegations of assault, as well as criticism from his fans for appearing over two hours late for a concert in London.
The 19-year-old singer who visited the Anne Frank House in Amsterdam also caused outrage for claiming that the Jewish history legend would have been a "belieber" had she survived today.
"Yesterday night Justin Bieber visited the Anne Frank House, together with his friends and guards. Fans were waiting outside to see a glimpse of him. He stayed more than an hour in the museum. In our guestbook he wrote: "Truly inspiring to be able to come here. Anne was a great girl. Hopefully she would have been a belieber." Tonight Bieber will give a concert in Arnhem in the Netherlands," the post on the Facebook page of Anne Frank House read.