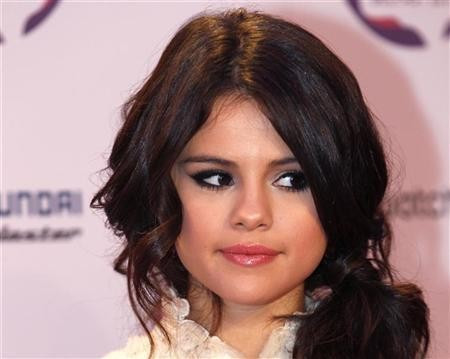 American singer Selena Gomez is reportedly planning to make Kris Jenner her manager after dropping her parents from the position.
A source told Hollywood Life that the Come and Get It singer thinks "it would be best to stay close to people who are managing her friends careers."
Selena's mother, Mandy Cornett, and step-father Brian Teefey, have managed her since the start when she got her big break on Disney's Wizards of Waverly Place.
"Both Justin and the Jenner sisters have given their best pitches and Selena is highly considering working with either Scooter [Braun] or Kris. One thing that is good out of this situation is that she's really taking her time in making the decision. But both of them definitely have first dibs," a source close to the singer told the website.
"It shouldn't come as much of a surprise but Scooter Braun is definitely on the top of the list as the person who will end up managing Selena's career," the insider added.
Previously, Selena had revealed she had a tough childhood and her mother went through a difficult period as a working single parent.
"I remember my mom would run out of gas all of the time and we'd sit there and have to go through the car and get quarters and help her get gas," Selena said in 2011, "Because she never liked to ask my grandparents for money."
"I remember having a lot of macaroni and cheese but my mom never made it seem like it was a big deal. She was really strong around me. Having me at 16 had to have been a big responsibility. My mom gave up everything for me, had three jobs, supported me sacrificed her life for me," she added.