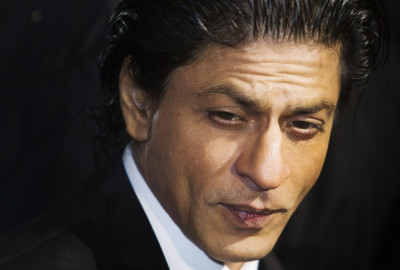 Bollywood superstar Shah Rukh Khan has posted an adorable picture of his daughter, Suhana Khan on Facebook.
In the image shared by the 48-year-old, Suhana is seen on the football field, in a blue jersey.
"Skinned knees and bruised elbows look beautiful on little girls. My Messy Messi...." he wrote.
Suhana, who studies in Mumbai's Dhirubhai Ambani School, is captain of the school's under-14 girls football team. Under her leadership, the team recently won a tournament too.
"Am quite reticent when it comes to praising kids' achievements but this is highly 'show off worthy'. You go girl!!!" Shah Rukh wrote, along with a screenshot of the news report.
In the interview, Suhana revealed that she was inspired by her elder brother Aryan and father to do well in sports.
"Initially, I played for fun, but slowly I started getting more competitive and taking the sport seriously.It's the competitiveness which helped us become more attached to each other, and that's the reason we are able to play well," she said.
However, she wants to become a successful actor.
"I want to be an actress. Not just a Bollywood actress. My dad says that I should be an international actress and be open to acting anywhere in the world," she added. "I have spoken to him about what I want to be when I grow up. He wants me to study acting and dabble with both Indian and international cinema. After finishing school, I plan to go abroad, possibly America to learn acting and become like dad one day."