She was sensationally disqualified from the America's Next Top Model All stars finale and forced to hang her head in shame as her rival Lisa D'Amato took the converted crown but who is Angelea Preston?
Before her stint on America's Next Top Model, Angelea, who grew up in Buffalo, New York, worked as an answering service operator.
The 25-year-old model originally auditioned for Cycle 12 of the show but unfortunately did not make it into the house despite claiming that she had slept in a Port Authority bathroom stall in order to make her call back for the show.
However, Angelea was successful on her second attempt and returned to feature on Cycle 14 of the show in 2009. Upon her return she said: "I could have given up after cycle 12, but I didn't. This is my dream and I can't give up.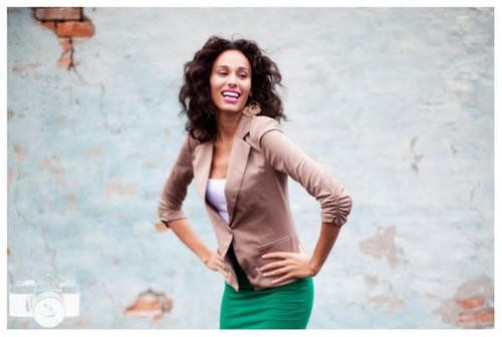 During her time on the show Angelea, who was eliminated in New Zealand's season finale made an impression on the judges. She was also praised for her "edgy face" by Tyra Banks.
After the show, the 5' 10" beauty moved back to New York to pursue her dreams of becoming a recognised supermodel by featured in New York Fashion week and teaming up with designers including Richie Rich and LaureLuxe. She was also lucky enough to be cast as soon Adrenia in the film "Breath" starring alongside Robin Givens and Miguel Nunez.
Earlier this year Angelea was revealed as one of the former ANTM contestants returning to the Jam-backed All-star show that aired in September.
But fans were left shocked when her removal from the show was announced and television network CW released a statement saying that it had "learned information that made Angelea ineligible," forcing them to disqualify her from the competition. "As a result, new scenes were filmed to address this for the audience during the finale."
Even now the circumstances surrounding her dismissal remain shredded in mystery.
ANTM Winner 'tells all' About Angelea Preston's Disqualification