Shearer Backs Van Persie to Better His 1995 Record Tally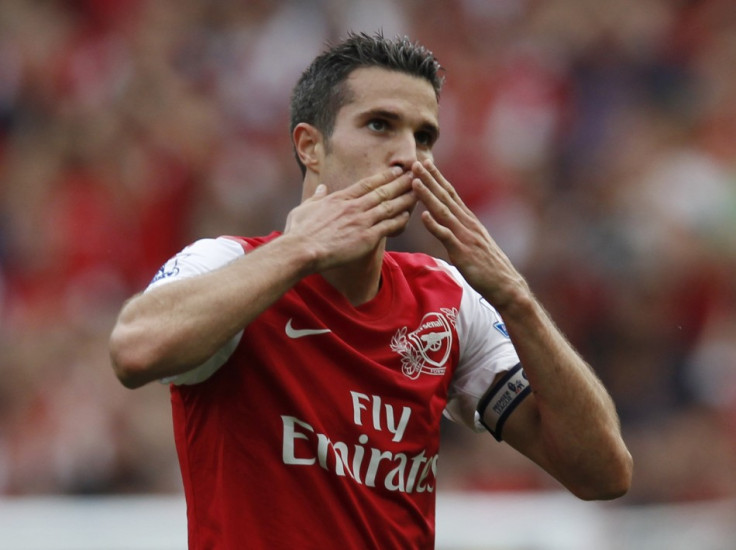 Alan Shearer has backed Arsenal talisman Robin Van Persie to beat his record of 36 Premier League goals in a calendar year.
The prolific Dutchman has netted 33 goals in 32 games for Arsenal as Arsene Wenger's side have defied the doomy forecasts of their demise to maintain the pace in the Premier League title race.
Shearer believes the aforementioned Arsenal talisman deserves to be considered right up there with the very best strikers the Premier League has ever seen, intimating his achievement is made all the more remarkable because he operates as a lone frontman in Arsene Wenger's system at the Emirates.
"Arsenal striker Robin Van Persie will take one of my records away from me before the end of the month." Shearer told the Sun. "I'm pretty sure of that and I'll be the first to congratulate him.
"He will beat my total of 36 Premier League goals in a calendar year (for Arsenal) - a record, by the way, I was unaware of until it was mentioned to me on Match of the Day at the weekend. I set that mark back in 1995, when I was with Blackburn. But records are there to be broken and I can think of no better striker than the Dutchman to write his name in the history books.
The Arsenal star has answered a lot of his critics according Shearer, who remains the all-time leading scorer in Premier League history, particularly given the amount of responsibility bestowed on him by his manager Wenger.
"The Arsenal forward has shouldered both of those responsibilities and replied to his critics by doing the hardest job in football, putting the ball in the net on a regular basis." The Newcastle United legend said.
"People have argued with me that strikers don't make good captains because it is hard to influence the team when you are leading the line. I don't go along with that. I managed it OK.
"There are different types of skipper and (Arsenal captain) Van Persie is not the roll-your-sleeves-up type who offers loud vocal encouragement.
"He is someone who leads by example with the excellence of his performances. Team-mates will always be inspired by that kind of skipper.
Shearer believes Van Persie has flourished under the evident goal scoring burden at Arsenal, and the ex-Newcastle United and Blackburn Rovers star suggests it is a measure of his ability that the 28-year-old continues to do so given the added pressure on him.
"What we have to remind ourselves is that he carries the burden of getting most of his team's goals on his own shoulders." He said of the Arsenal star.
"No disrespect to his Arsenal team-mates, and I know that football is a team game, but he has won so many games and secured so many points that it is hard to believe the Gunners' season would have turned around so dramatically without him.
"He plays a lone role most of the time and that makes a difficult job even harder.
"Arsenal tend to play with two wide men with Van Persie often isolated up front on his own. That's why his achievement is extra special."
The Arsenal talisman has four games left this year, with visits to Manchester City and Aston Villa, and home clashes against Wolves and QPR, to better Shearer's long standing tally.
© Copyright IBTimes 2023. All rights reserved.