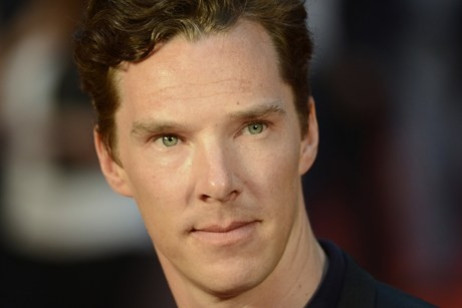 Sherlock star Benedict Cumberbatch has added to his many talents by officiating at a same-sex wedding.
Cumberbatch said that although he was nervous of conducting the ceremony and marrying two men friends because it was his first time, he felt honoured when he was asked.
"It's a very private, lovely thing to be asked to do," Cumberbatch told the Sun of the ceremony in Ibiza.
"Of course I'm going to make a joke after it if it goes well - 'I do weddings. Next will be children's parties and bat mitzvahs.
"It's a mainly Jewish and gay audience so hopefully they will be lenient towards me."
Fellow wedding guest, writer and journalist Julie Burchill, described the ceremony as a "blast".
"The hotel was lush, the bridegrooms were beautiful, and the man who married them [to each other] was Benedict Cumberbatch - so yes, it was quite a blast."
Cunberbatch arrived in Ibiza on his 37th birthday - the same day he found out that he had been nominated for an Emmy for his role in BBC's Parade's End.
The Star Trek Into Darkness star joked that the bash would be a double celebration.
"My friend doesn't even know this," he said ahead of the nuptials. "I've been so busy trying to get luggage from one airport to another, I haven't even got around to telling him."